The Definition of Human Services
What is Human Services? – Human services is a broad term for social work and related programs, describing the full range of interdisciplinary services, from food assistance to substance abuse counseling, delivered through government and nonprofit agencies in mutually supporting roles to improve the health and wellness of individuals and families.
For those unfamiliar with the field, the question may arise "what is the definition of Human Services?" The answer is that Human Services is a vast field that describes many very different kinds of occupations. However, there is one common thread that runs throughout the Human Services field and defines it. Human Services are those jobs which provide a Service to Society, particularly in times of crisis.
Human Services are designed to help people navigate through crisis or chronic situations where the person feels they need external help and guidance to move forward with their life and rediscover their personal power and self-sufficiency. Sometimes the situation the person needs help with is external, such as the loss of a job or income, the need for food or housing or for help getting out of a dangerous situation. For other people the difficulty they are facing is an internal challenge such as depression, a physical ailment or disability or other mental or physical health crisis.
<!- mfunc search_btn ->
<!- /mfunc search_btn ->
<!- mfunc feat_school ->
Featured Programs:
Sponsored School
Begin or Continue a Degree in Human Services - Request Complimentary Program Information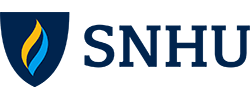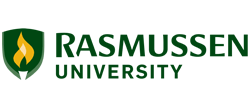 <!- /mfunc feat_school ->
So then, the definition of Human Services is a service that is provided to people in order to help them stabilize their life and find self-sufficiency through guidance, counseling, treatment and the providing for of basic needs. This can take many forms from a Psychologist, to an Eligibility Worker helping a family get government assistance or a Substance Abuse Counselor.
There are many ways in which Human Services are provided to the public. The one of the three main distinctions are the providing of basic needs and services for those in crisis who are seeking shelter, food and a safe environment such as the homeless, children in abusive households or a family in need of food.
The other primary distinction is those people who are having chronic problems in their life such as someone seeking mental health treatment, substance abuse counseling or medical treatments for chronic conditions. A third distinction is those who work at the Macro level to improve public health, safety and economic conditions for their community.
Some examples of Human Services jobs include, but are not limited to:
Psychologist
Licensed Clinical Social Worker (LCSW)
Occupational Therapist (OT)
Eligibility Worker
Child Welfare Permanency Case Worker
Social Services Administrator
Public Policy Consultant
Public Administrator
Health Educator
School Social Worker
Child Life Specialist
Gerontology Social Worker
Substance Abuse Counselor
Sociologist
Probation Officer
Grief Counselor
Emergency Management Specialist
Correctional Treatment Specialist
There are many careers that help to create a cohesive definition of Human Services and all have in common helping one's fellow human beings to reach their maximum potential by providing critical services for both the short-term and long term. Through a strength based approach, the Human Services worker helps their clients to achieve self-sufficiency and a higher quality of life.