Degrees in Human Services
As the human services sector grows and changes in the U.S., the workforce is becoming better educated. During the economic downturn of the 2010s, people returned to school to earn advanced degrees as a way to retool their careers. In the years that followed, as the economy recovered and then boomed, many positions that once required only a bachelor's ended up going to candidates with master's degrees. This has effectively upped the ante for anybody competing for a job.
Even though official hiring requirements may not have changed, there is a precedent in place for some jobs being filled by candidates with more general work experience and more advanced education than was typical a generation ago.
But in many ways human services has always had a high bar for entry, as you would expect from a field that requires professionals who are able to bring together aspects of social and behavioral psychology with policy and budgetary acumen. Many of the most primary and essential roles have always required a master's degree as standard – social workers, counselors, nonprofit administrators, and program directors.
This means it's a field where people are able to set themselves up years in advance to meet these standards, often starting with an associate's degree in human services at a local community college before transferring to a bachelor's program. And as a field that needs quality people now more than ever, it's also one that's easy to get into for anybody with an undergraduate degree in any field and the dedication it takes to go back to school for a master's.
In addition to broadening your career prospects, earning a degree in human services, even at the undergraduate level, helps you get geared up for the unique challenges that come with a career in the field.
Already have a college degree and looking to earn a master's in human services? Just getting started and interested in an undergraduate degree? This resource page  has information from schools offering associate, bachelor's, master's and doctoral degrees in human services and related fields, as well as graduate and post-graduate certificate programs. Use the search box to find programs offered in your area of interest, both 100% online and on-campus through local colleges.
<!- mfunc feat_school ->
Featured Programs:
Sponsored School
Begin or Continue a Degree in Human Services - Request Complimentary Program Information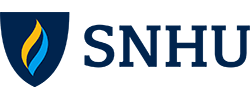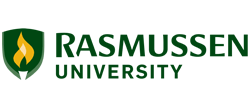 <!- /mfunc feat_school ->
<!- mfunc search_btn -> <!- /mfunc search_btn ->
Learn More About the Associate of Human Services
An associate's degree offers the ideal way to get your career in human services started without a major investment of time and money. Associate's programs offer generalist tracks, as well as options specifically designed to prep students for entry level jobs related to chemical dependency counseling and outreach, child and family services, geriatric issues, and developmental disabilities.
Associate of applied science (AAS) programs are the most common and are designed as a way to meet the basic requirements for specific roles in areas like drug and alcohol counseling that often require state certification. Many of these programs offer the option to take a few additional credits and earn a certificate of proficiency in areas like chemical dependency counseling, providing the credentials many employers look for and a more streamlined path to state-issued certification.
AAS programs are vocational programs just like you'd find in any other field, giving you everything you need to meet minimum standards and get into the workforce fast, while leaving out a lot of the general studies and liberal arts courses you don't need.
The conventional AS transfer degree is less common, but still available. This is the option you want if you plan to go on to earn a bachelor's. Associate of Science degrees are specifically designed for the credits to be accepted by four-year schools offering bachelor's programs with an advanced standing option. This just means that with an AS degree in hand you would enter a bachelor's program with just two years left to go till graduation.
This option provides a great way to get some of the skills you need to enter the workforce, while at the same time prepping you for further studies. Completing foundational coursework through an online or community college associate's degree program before going on to earn your bachelor's is also the most cost effective way to approach your undergraduate studies, providing the vital coursework you need to get started while saving you money in the process.
Increasingly employers are requiring Bachelor's degrees even for entry level positions in human services. In many cases jobs that once were given to high school graduates require a Bachelor's degree to even obtain an interview.
With a Bachelor's degree you will be able to enter into entry and mid-level positions in human services agencies and from there can earn experience to help with future promotions. Earning a Bachelor's degree and then entering the workforce is an excellent strategy for those who want to have a short turn-around time between their schooling and beginning to earn money.
One of the best minor focuses for your studies will be to take a foreign language. This can really help your resume standout to a prospective employer. The default language you will want to learn is Spanish due to the large population in the US which speaks Spanish as their first language.
However, some regions are looking for other languages due to their local immigrant populations. If you know where you plan on working it is wise to contact some local human services agencies and find out what language is seen as most appealing to prospective employers. Many human services agencies work with populations that have English as a second language or are unable to speak English at all. This is especially true of outreach, front desk positions or any occupation which will have direct contact with the community at large. As an additional incentive, many state jobs and other agencies will offer a premium to workers who are bi-lingual. Having fluency in a second language is also often required in positions earmarked for workers who are bi-lingual.
With a Bachelor's degree in Human Services you will be eligible to pursue a career in one of the following positions:
Eligibility Worker
Human Services Screener
Human Services Liaison
Behavioral Management Aide
Case Management Aide
Community Outreach Worker
Juvenile Court Liaison
Probation Officer
Rehabilitation Case Worker
Increasingly, many jobs that technically only require a Bachelor's degree are going to candidates with Master's degrees. This is due to the extremely tight job market. As the workforce has become better educated employers are now able to take candidates who are overqualified for the position. This has led to the saying "The Master's degree is the new Bachelors."
By earning your Master's degree, you are ensuring that not only will you have a broad diversity of potential careers, you also will be extremely competitive to take a lower tier position and then rapidly promote from within the organization by virtue of your educational background.
With a Master's degree you will open a variety of career options within human services. With a Master's of Human Services you are eligible for a number of positions such as a Licensed Professional Counselor. Joining a management team is also possible with a Master in Human Services Leadership. Many positions in institutions of higher learning also become available from student affairs administration to higher education counseling positions.
You also have the ability to train a whole new generation of human services workers by teaching at a local community college. A Master's degree gives one tremendous opportunity in the field of human services. You also can look forward to a significantly higher income with a Master's degree when compared to a Bachelor's.
Here are some of the human services job titles you can hold with a Master's degree:
Marriage and Family Therapist
Human Services Educator
Higher Education Counselor
Student Affairs Administrator
College Instructor in Human Services
Drug and Alcohol Counselor
Director of Human Services Agency
Geriatric Social Worker
School Social Worker
Social and Community Service Manager
The Doctorate Degree in Human Services is the highest degree one can earn in the discipline and with it comes the highest salaries, the most prestigious positions and the greatest selection of career choices. With a Doctorate you will be able to hold any of the previously mentioned positions. In addition, you will be able to teach graduate students at universities and train the next generation of professionals in human services.
You also will be seen as an ideal candidate for a managerial or directorship within a human services agency. You will have tremendous opportunities and will be looked on as an expert in your field by earning your Ph.D. You will have access to the highest paid positions and will have your choice of agencies and careers to work in. You will be assured to be able to promote to the highest levels within any organization and have unparalleled job security. With a Ph.D. you will be able to find the career of your dreams in human services and rest easy knowing your future is secure and your options virtually unlimited.