Guide to Understanding Your Doctorate Options and the Role of Psychology in Human Services
By Scott Wilson
A doctorate, whether a PsyD (Doctor of Psychology) or PhD (Doctor of philosophy in psychology), is the terminal degree in the field of psychological study and treatment. It's the level of education required to become a licensed clinical psychologist and includes training in diagnosis, psychotherapeutic treatment, research, and analysis in preparation for high-level psychology positions in human services, healthcare, and public and private organizations.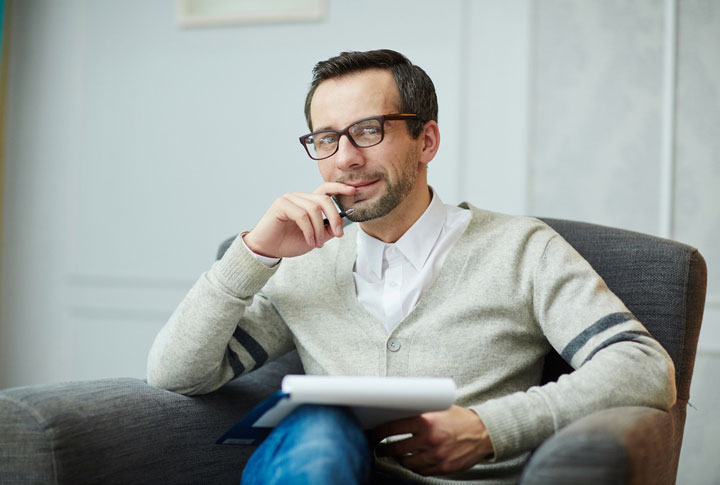 A doctorate is the brass ring in the field of psychology and human services work as a whole. It's the highest level of education you can get in the field and leads to one of the most important and influential positions in all of human services – clinical psychologist.
Although a lot of the day-to-day program design and client interaction in human services happens through therapists, social workers, and counselors, almost every kind of human service is backstopped by doctoral-level psychologists. Their training in behavioral and social aspects of how human beings and human relationships work makes them the resource of last resort in almost any difficult human services case. And their strong research chops and analytical skills means that most human services programs rely on their expertise before any kind of client-facing service is rolled out.
<!- mfunc search_btn ->
<!- /mfunc search_btn ->
<!- mfunc feat_school ->
Featured Programs:
Sponsored School(s)
<!- /mfunc feat_school ->
That's a weighty responsibility and a serious business. That means that the education involved in a PsyD or PhD in psychology program is intense. Years of classroom study, observation, practical field experience, and in-depth research is required to build a doctoral graduate in psychology. That process equips them to achieve the highest standards and lead the field in treatment and analysis. And it also qualifies them for some of the highest salaries that you will see in human services.
Many students will start down the path to a doctorate in psychology but only a few thousand graduate in the U.S. each year.
Each of those successful graduates will go through the comprehensive training laid out here.
---
How a Doctorate Degree in Psychology Fits into The Field of Human Services
A Day in the Life of Psychology PhD Student
Frequently Asked Questions About PhD/PsyD Programs in Psychology
---
How a Doctorate Degree in Psychology Fits into The Field of Human Services
The science of psychology is one of the foundations of human services work. Whether you look at social work, counseling, therapy, or any of the other common jobs in the field, all of them end up tracing some of their beginnings to the theories and practices of psychology that began to emerge with the early thought leaders in the field some two hundred years ago.
But psychology itself straddles the worlds of healthcare and human services. A doctorate in clinical psychology is an extensive piece of training, going way past the level of education required in other human services fields. In terms of the time and experience required, it's closer to getting a degree in nursing than it is to, say, social work.
Many professional psychologists work directly with human services organizations, however, or see the same clients as human services workers. They may even be the final recourse in referrals for tough counseling or therapy challenges.
Margaret Washburn, Pioneering Feminist and First Woman to Earn a PhD in Psychology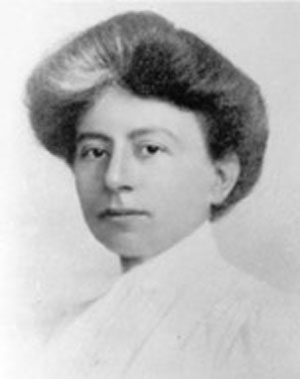 Margaret Washburn was a remarkable person quite apart from her distinction as the first woman to earn a PhD in psychology. In fact, if you ever found yourself reading about pioneering feminists and had to guess what woman first achieved that status, Washburn jumps off the page at you anyway.
As a graduate of Vassar in 1891, her goal was to study at Columbia University. Columbia didn't allow women in its graduate programs. Washburn nonetheless talked her way into sitting in on classes as an observer.
She went on to Cornell and worked with experimental psychologist E.B. Titchener in the field of psychological structuralism. In 1893, Cornell granted her a master's. One year later, in 1894, she earned her doctorate.
In 1903 she was back at Vassar again, this time as a professor of psychology. In 1921, she became the second ever female president of the American Psychological Association. She retired in 1937, a string of distinctions and revolutionary publications in her wake, included the classic 1908 book The Animal Mind.
You could say it's a mark of progress that no one really knows who the first woman was to earn a PsyD in psychology. But it's also a mark of progress to give Washburn the page in history she deserves.
A Day in the Life of Psychology PhD Student
A day in the life of a psychology PsyD student is very dependent on what phase of their program you catch them in. Additionally, different schools offer PsyD and PhD programs with different core structures.
Some of them blend together the different phases we're about to describe here. Others follow cohort models that have a very rigid progression, requiring you to adhere to the same track as your fellow students.
In general, though, most psychology doctoral programs follow the same rough pattern.
Years 1 to 3: Coursework and Practicum
During the early years of the program, you spend more of your time in lecture halls and in observation of practicing psychologists than anywhere else. Graduate classes are not like the undergraduate courses you took. Your class might only meet once or twice a week, often on nights or weekends to accommodate working professionals or so students are free to attend practicum placements during normal working hours.
The classes will depend a lot on the specialization that you've picked, but you will be cracking the books on some of the most advanced concepts in the field. That can include:
Advanced Psychological Assessment – With degrees aimed at preparing you for clinical practice, it's vital that you have the ability to diagnose patients down cold. Doctoral coursework goes into detail with assessment methods and diagnostic procedures so you make the right call every time.
Individual Psychotherapy Techniques – Of course, diagnosis is just a prelude to treatment. You'll learn all the most common treatment methods in the field as well as go through extensive discussion on how to pick the right tool for the job for different mental illnesses.
Consultation in Health Systems – Psychologists work closely with both other human services professionals and healthcare professionals to treat patients holistically. Your doctoral program will help prepare you for working with interdisciplinary care teams in the real world.
Group Theory and Practice – Although not all psychologists engage in group practice, you'll still get all the training you need to handle treatment with couples and conduct group therapy in a variety of settings. Particular attention is paid to ethical and privacy considerations.
Psychopharmacology – There are relatively few states where psychologists are allowed to prescribe drugs, but in every state, you'll encounter patients who are taking various anti-depressants and other mood-altering drugs. You'll need to understand how those can affect your treatment plans and diagnostic work. You will also learn how to work with psychiatrists to get prescriptions for illness that is outside the range of typical psychotherapies.
Cognitive and Affective Bases of Behavior – A complete understanding of how human behavior is developed and motivated is part of your training in doctoral psychology programs.
Clinical Lifespan Development – Additionally, you'll take a deep dive through the process of psychological development throughout the lifespan. Beginning with the earliest influences on behavior and thought processes, you'll proceed through juvenile development, and finally end up in geriatric changes in mental health and the common disabilities encountered at each stage.
At most, you'll take one or two of these per semester. That's not a light load for your day, though. You're expected to put full-time study and effort into every class and show up with original thinking and well-reasoned explorations of the subjects.
Many of these classes will be seminar style, which offers an informal setting where small groups of students and your professor will get together to discuss cases, professional standards, and other topics.
Your practicum placements are usually uniquely arranged to line up with your professional interests and career aspirations. You'll be observing and performing some clinical work in areas of practice that you eventually hope to specialize in, with exposure to different clinical populations that can help you decide on your ultimate goals.
Year 4: Internship
A full-time internship is common in your fourth year, or if you can only manage part-time internship, your fourth and fifth years. This drops you into real-world practice of advanced psychotherapy treatments, under the close supervision of trained psychologists at your internship site.
Your instructors will continue to oversee your progress also, and this will involve a lot of time spent discussing your cases and how you intend to approach them. As it draws to a close, you'll dissect the results and discuss what you did right, what went wrong, and what you'll do better next time.
Your internship placement is where your classroom studies are redefined against the reality of complex psychological healthcare issues. These years of practice might be the most important part of your program when it comes to developing your clinical skills in treatment.
Year 5-6: Dissertation
The reality is that most of your program will revolve around your dissertation in some way. You'll start developing your topic very early on, and, with your advisor, you'll flesh it out in the first couple years and start on a plan to conduct the necessary research before you begin your internship.
That internship may either provide or coincide with research designed to support the dissertation. You'll probably start writing pieces of it at that point, too. But the bulk of your writing will probably happen once you have cleared the decks of your other coursework, completed your internship, and have all the data you need to sit down and build your case.
Although sitting at a desk typing doesn't sound so bad, writing a dissertation is usually seen as the hardest part of a doctorate program. You'll tear through multiple drafts, watch your advisor and peers shred them, and then you'll type a few more before you finally nail a draft you can feel good about.
At the culmination of the project, you'll defend your dissertation against a committee of instructors and professionals. You will have to convince them you've explored all the angles and made a tightly reasoned argument that could stand up to professional publication. Only when they are satisfied will you be able to graduate.
Not only are there differences in your day that depend on the current phase of your doctoral program, but also depending on the specialty you choose. Psychology has dozens of highly-specialized practice areas, and you can find doctoral degrees that offer concentrations in any of them.
Doctorate in School Psychology
PhD programs in school psychology are unusual since the terminal degree required to practice school psychology in most states is only a master's. But pursuing a PsyD in school psychology offers additional preparation and expertise in juvenile and youth psychology. You get it through an internship placement in a school setting, together with additional courses in developmental psychology and the social aspects of behavior for kids and teenagers.
You're also going to get more research exposure to trending topics in a field that is fast-changing. That's probably going to affect your dissertation work as well, giving you a leg up in an important and competitive sub-field of psychological practice.
Doctorate in Sports Psychology / Sport and Exercise
A PhD in Sports Psychology or a PsyD in Sport and Exercise Psychology qualifies graduates to work directly with athletes, coaches, or even entire sports teams to explore the psychological aspects of high-performance competition and training. That can also extend to rehabilitation and overcoming mental blocks in performance.
Field experience placements in these programs often put you in collegiate sporting and counseling programs. You will get coursework in exercise and sport psychology, including the social psychology of events and the theory and practice of performance psychology.
Doctorate in Organizational Psychology / Industrial Organizational
A PhD in organizational psychology may be one of the most unique areas of study at the doctoral level. Organizational psychology PsyD programs focus on a specific type of social psychology, the psychology of the workplace. Your coursework leans toward looking at human relationships within organizations and groups. You will study the human perspective on work and the core psychology of motivation and performance.
Practicum and internship placements will also be very different from a typical clinical psych program. You'll be looking at spending time in big companies or in government agencies, working with staff that specialize in HR and structural initiatives. Your tasks will often be in measuring factors like work-life balance, selection processes, and training systems.
Doctorate in Counseling Psychology
Counseling PhD programs are clinically-focused degrees that give you the ultimate preparation for individual treatment services. You can find counseling PsyD degrees that offer their own sub-specialties. For example, sports psychology doctoral degrees are often a counseling doctorate with a sports psychology emphasis.
Whether you pick a concentration or stick with the main path through the program, you can expect a coursework emphasis on abnormal psychology and psychotherapeutic practices from a number of different schools, including:
Cognitive-behavioral therapy
Psychodynamic therapy
Humanistic therapy
Psychoanalysis
Integrative therapy
PhD in Nutritional Psychology
A PhD or PsyD in nutritional psychology looks at the important behavioral elements of health and nutrition. Your courses will lead you through a study of the relationship between psychological motivations and eating disorders and nutritional-oriented health issues. You'll get a strong education in nutritional epidemiology, looking at how availability and cultural issues can create widespread public health problems in different populations. And you'll also look at the relationships between nutrition and physical activity, putting together the motivational and behavioral elements that can lead to healthier lifestyles.
These programs can drop you into practicum and internship work in public health organizations, healthcare systems, or practices that specialize in the treatment of psychological eating disorders.
Francis Sumner, First African American to Earn a PhD in Psychology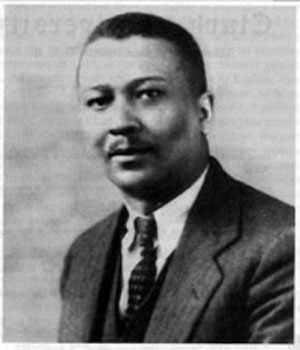 Francis Sumner is sometimes known as the Father of Black Psychology after becoming the first African American to earn a PhD in the field in 1920. Although intended today as an honor, the title would likely have rubbed Sumner the way. He was well known for insisting that the term "Black Psychology" had no more place in the field than "Black Astronomy" would have been in astronomical studies.
Sumner had a hard road to follow to get that PhD. He was a bright elementary school student, but with a dearth of opportunities for solid secondary education for Blacks at the time, his only post-primary instruction was given to him at home by his father.
Yet Sumner easily passed the entrance examination to Lincoln College, and graduated magna cum laude in philosophy as valedictorian in 1915. His continued graduate studies at Lincoln were cut short by the First World War. Sumner was drafted and sent to Europe, but continued corresponding with mentors in psychology during his service. Upon returning home, he was quickly admitted to Clark University and his dissertation in Freudian psychoanalysis was accepted in 1920.
Inez Beverly Prosser was the first African-American woman to earn a PhD in Psychology, in 1933. Sadly, she perished in a car accident not long after earning that prestigious honor.
Frequently Asked Questions About PhD/PsyD Programs in Psychology
Psychology is a complicated field, and everyone interested in the profession has a bunch of questions to ask. Can you get a PsyD online in psychology? Can you skip a master's and earn a PsyD in psychology without it? Does it make sense to look at a master's and PsyD combined program in psychology?
These are all frequently asked questions, and most of them have straightforward answers that you will find right here.
How Much Does a Doctorate Degree in Psychology Cost?
The cost of getting a PhD in psychology is hefty and increasing. The cost of getting a PsyD in psychology was found to have increased by 50 percent between 2009 and 2015 according to a 2016 study by the APA (American Psychological Association). That survey broke costs down between public and private schools:
Public in-state university – $11,000 per year
Public out-of-state university – $24,000 per year
Private university – $34,000 per year
The National Center for Education Statistics has more recent numbers from 2020, although they are not specific to psychology program. Annual costs from their data for doctoral programs are:
Public in-state university – $12,171
Private university – $25,929
How Do You Pay for a Doctorate Degree in Psychology?
When you see those numbers stacked on top of the $100,000 or more that your bachelor's degree probably already cost you, the natural question is, how do you pay for a PhD in psychology?
Grants and scholarships are the best option, since they come without any expectation that you will pay them back. At the doctoral level, a specific kind of scholarship called a fellowship is fairly common. These offer an established position with an organization that usually includes a stipend and research or clinical work to perform. The work is in line with what you need to complete for your degree, so it's a two-for-one deal.
That's good, because your most common source of grants, the federal Pell program, will probably have been exhausted by you at the undergraduate level. It has a 6-year lifetime limit on payouts, which is easy to hit early on in your academic career.
Even the most generous scholarships usually can't cover the entire cost of a doctorate. Student loans are the inevitable solution. Psychologists make good money, so you are likely not going to have any trouble paying them off. However, as a human services career, psychologists are sometimes eligible for government programs like the Public Service Loan Forgiveness Program, which will allow you to write off your outstanding loan debt if you find employment in certain high-need fields or areas.
What Can You Do with a Doctorate in Psychology?
The most popular thing to do with a doctorate in psychology is to go into practice as a licensed psychologist. The degree is a requirement for that license, and the license is required to practice clinical psychology in every state. But that doctorate also unlocks a world of different options in both public and private sectors.
Psychology is a field with dozens of different specialties and hundreds of applications in fields ranging from marketing to healthcare. Holding a PsyD or PhD in psychology opens all of those opportunities up for you.
How Hard is it To Gain Admission to a Psychology Doctoral Program?
Psychology is a high-paying field and there is a lot of competition to get into terminal PhD and PsyD programs in psychology. Let's put this into perspective. According to NCES, there were 117,440 graduates of bachelor's programs in psychology in a given year. Compare that to 27,645 master's graduates in the field, and only 6,532 doctorates in psychology were awarded that year. You can almost hear the funnel squeezing people out.
To beat the competition, you're going to need to ace your application. That starts with an excellent academic track record, usually a 3.0 GPA or better at the undergraduate level. And it's best if you have a bachelor's in psychology or closely related field like counseling. Even then, you may need to build your knowledge in specific coursework like:
General and abnormal psych
Statistics
Experimental testing and measurement
Human physiology
You'll want a stack of glowing recommendations letters from former faculty or supervisors. A CV showing volunteer or professional work in related fields is a good idea, too. You may need to submit a personal essay detailing what your motivations are for entering the program and why you feel you have what it takes to succeed.
Some programs will require submission of recent scores from the GRE (Graduate Record Exam) tests. There isn't usually a single passing score, however. The total sum of your application is going to be judged against other applicants, and the stronger totals will be invited for admission.
What Are The Differences Between PsyD and PhD in Psychology?
A PhD, or doctor of philosophy, is the traditional terminal degree in the field. Psychology PhDs have been issued in the United States since the very first one was awarded by Harvard in 1878. PhDs were considered the highest type of degree in just about every field of study originally, and were considered the best preparation for researchers and professors.
But by 1973, it became clear that there were really two branches of psychology. Research and scholarship remained important, but licensed, practicing clinical psychologists needed a more hands-on, practical education in advanced psychological studies. That's the year the APA endorsed the PsyD, or Doctor of Psychology, as the practice-oriented terminal degree in the field.
As a practical matter, both degrees are perfectly acceptable for either clinical practice or scholarly pursuits. But the PhD remains more focused on research and theory, while the PsyD focuses on treatment and application of psychological knowledge to help patients directly.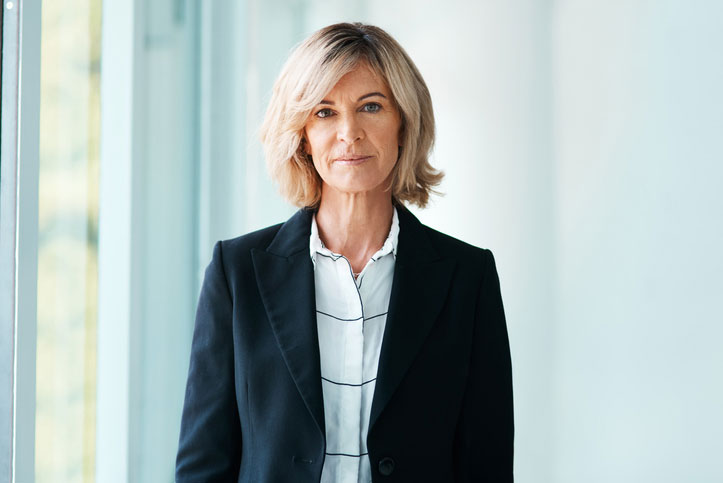 Can You Get a PhD Online in Psychology?
Today, you'll have no problems finding an online doctorate in psychology. Just like online master's in social work programs, online programs in psychology were already becoming common in the United States, but the COVID-19 pandemic only boosted the trend.
Online learning isn't just for global disease outbreaks. It offers the kind of flexibility and customization that anyone can take advantage of. By the time you get to a point in your life where you are ready to take aim at a doctoral program, there's good odds you have a job, a family, and a lot of obligations outside of school. With the kind of fixed schedule that comes in traditional degrees, it's hard to fit that all in.
Accredited online doctoral programs in psychology allow you to shift your studies around to moments in your day or week that are convenient to you. They don't even have to be the same from week to week. You might be cramming during lunch breaks one week, and studying while your kids are at soccer practice the next. Modern tools like teleconferencing, Slack chats, and streaming video keeps you on track with your coursework and in touch with professors and fellow students.
Online doctoral programs in psychology are now considered every bit the equal of traditional programs. Psychology studies require hands-on practicum and internship work, but most programs are able to coordinate that so you can fulfill those requirements in your own area, even if that's halfway across the country from the school you are attending.
Is Specialty Accreditation Important in Doctorate Degrees in Psychology?
Specialty accreditation from the APA's Commission on Accreditation is absolutely critical in psychology doctoral studies. Not only is that the standard of education required by state psychology licensing boards, but it also ensures the caliber of training that just about every employer expects to see.
APA COA accreditation means a program has met the high standards of academics, major industry groups, and bodies of professional practitioners in aspects of training including:
Internship and field experience
Professional ethics and values
Instructor qualifications and selection
Grading and administrative standards
You'll want to pick a properly accredited program not only for your future licensing and employment potential, but also just so you know you are getting the right training to make sure you're up to the challenges that psychologists meet on the job.
How Long is a Doctorate in Psychology? / How Many Years is a Doctoral Program in Psychology?
The typical psychology doctoral program will take anywhere from five to seven years to complete. The timing can vary depending on a number of different factors, all of which can apply to various people in various programs:
Whether or not you will be working while studying for your degree
The pace you are comfortable progressing through the coursework
Your dissertation topic research requirements
How rapidly you are able to write your dissertation paper
Whether or not you previously earned a master's degree in the field can also change how long your PsyD or PhD will take you. The two years of master's level education are usually included in the five to seven year estimate, so you can shave that off as long as you select a program that is set up to accept your master's training. Cohort-based programs, for example, may not cut any coursework out in order to keep you on track with other students, even if it's material you already studied.
How Much Can You Get Paid in Doctorate in Psychology Jobs?
The wide variety of jobs that are available to anyone with a PhD or PsyD in psychology makes it tough to pin down an average salary for doctoral graduates in the field. The Bureau of Labor Statistics pegs the median salary for psychologists in general in 2020 at $82,180 per year. But that number may include many psychologists with lesser degrees.
Because of the high level of qualifications, it makes sense to look toward the higher-paying jobs you can find in the profession. The top ten percent of psychologists earned more than $132,070. Although you might not start off quite that high, a PsyD will probably boost you up above the median even at an entry level.
Your pay will also vary based on your location. There's more and less demand in different parts of the country for different kinds of psychologist. A 2016 study by the APA broke down median salaries for clinical psychologists by region:
Pacific – $93,322
Mountain – $73,645
West South Central – $97,195
East South Central – $69,782
South Atlantic – $82,631
West North Central – $103,652
East North Central – $77,288
Middle Atlantic – $144,970
New England – $98,011
Can You Skip a Master's and Earn a PhD in Psychology?
Yes! You can skip a master's and earn a PsyD in psychology, too! In fact, most doctorate degrees in psychology are designed to take on students fresh out of their four-year bachelor's programs and go straight to the top with a PhD or PsyD.
Because these programs have to build in all the same training that you would get at the master's level, they are generally in the six to seven year range in terms of length. But because it's such a common path, you will also find that most such programs include this in their expectations and admissions criteria.
MSW to PhD in Psychology
Human services is a field where folks sometimes jump around a few times before they find the career that is the perfect fit for them. Since all of these professions require high-level degrees and many years of specialized training, that can be a problem when you decide to jump tracks.
If you started out on the path to become a social worker and earned the required Master of Social Work (MSW) degree, you may be wondering what you'll have to do to get into a PsyD or PhD program to change professions to psychology.
The answer is, not much. Psychology doctoral programs like to see candidates with actual psychology-related work experience. Social work definitely meets that definition. You've also demonstrated that you can succeed at graduate-level academic work, something that candidates coming in with only a bachelor's in psych don't have. You may even have GRE scores that are still valid for submission!
The general view seems to be that an MSW, with its emphasis on practical therapy, is a better qualifier for the clinically-oriented PsyD rather than more research-based PhD programs. But odds are you will get a leg up no matter which you choose to apply for.
Should You Consider a Master's and PhD Combined Program in Psychology?
This may seem like a strange question since most PhD and PsyD programs already award a master's degree along the way to the doctorate. In most cases, people who ask if you should consider a master's and PsyD combined program in psychology actually mean combining a different type of master's degree with their psychology doctorate.
This can make a lot of sense if you are interest in specializing in a field that isn't a traditional psychology concentration. It even can be used to create your own specialization in PhD programs that don't happen to offer the common concentration that you are interested in. For example, if you are interested in developing your business and management practices, you might decide an MBA, or master of business administration, is a good choice for your career. There are no PsyD concentrations in business administration, so a dual MBA/PsyD punches all your tickets in both business and psychology in a way that a doctorate alone couldn't do.
May 2020 Bureau of Labor Statistics salary and job growth figures for Psychologists represents national data, not school-specific information. Conditions in your area may vary.
Tuition data provided by College Scorecard and the National Center for Education Statistics, services of the U.S. Department of Education, using data collected for the 2019 school year. NCES loan and scholarship data comes from an April 2017 report published by the Department of Education.
Data Accessed July 2021.