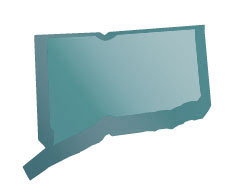 MSW in DE | Master of Social Work Degree Delaware
Delaware is a state with tremendous opportunity for the well-trained social worker. In the past decade we have witnessed a tremendous change in the economy. Many workers responded to the economic downturn of the past 6 years by returning to schools such as Delaware State University and earning advanced degrees. Today more than ever it is critical that you make your resume stand out to prospective employers by earning a Master of Social Work degree. As the workforce has become increasingly well-educated it has become an imperative to maintain pace and earn an advanced education. For those who are considering becoming social workers in Delaware, you will want to strongly consider getting your Master of Social Work (MSW) degree. A MSW is a degree that is very sought after by employers in human services, for example working as a School Social Worker at one of Delaware's 53 school districts. It is also a degree that offers a tremendous diversity of potential careers in human services generally and social work specifically, such as becoming a Social Worker – PRN with Universal Health in Dover.

<!- mfunc feat_school ->
Featured Programs:
Sponsored School(s)
<!- /mfunc feat_school ->
Earning your MSW will give you many potential career paths to choose from including working at one of Delaware's 20+ Major hospitals. They include occupations such as: school social worker at a high school in Dover, child welfare case manager with the
Delaware Health and Social Services
in Wilmington, Licensed Clinical Social Worker (for more info on LCSW licensure click
here
, social and community service manager through the Delaware Health and Social Services and many others.
The great state of Delaware is one of the smallest in the country geographically and yet it also has significant need for Human Services professionals who have advanced degrees. Among the most helpful degrees to have in terms of flexibility and also employer preference is the Master of Social Work degree (MSW). Once you have earned your MSW degree you will be in a position to become a Licensed Clinical Social Worker (LCSW) and open your own private practice in a city like Dover. Some will find that they resonate with a job where they can provide children with a second chance on life through a successful adoptive placement, for them seeking out a job as a Social Service Permanency Worker in Delaware City might be deeply rewarding. For those who wish to help children, but are intimidated by the prospect of placing children for adoption a job as a School Social Worker is also an excellent chance to make a significant difference in the life of a child living in a city like Harrington. Delaware will offer those holding MSW degrees many opportunities and potential occupations within the field of Social Work.
Finding the Right School For MSW in Delaware
Once you see how important earning your MSW is in today's job market, the next step is to begin the process of finding the right school and MSW program. There are many elements of each MSW program you will want to consider. One way to bring clarity to your decision making process is to start from the end. That is to determine what career you are hoping to have when you have earned your degree. By finding a career that resonates strongly with you such as being a Medical Social Worker for Fresenius Medical Care in Milford, it will also be easier to begin to see what kind of concentration or program would best fit your career goals. Remember, while there are certain elements of MSW programs that are universal, the curriculum and skills taught in various programs may differ, in some cases in dramatic ways. For example, the generalist MSW degree offered by Delaware State University will help you to understand adult psychopathology, the various health disparities in public health and theories and practices that guide human service administration. Closely examining the curriculum through the lens of your desired Social Work career will help you to be discerning in selecting the right school for you.
Career Options with a MSW

After you have been awarded your MSW you will find a whole constellation of careers have become available to you such as being a Hospice Social Worker in Dover. However, it is wise to spend the time to research and consider which career is the best fit for you. Here at humanservicesedu.org we have built a resource that can help you research this exact question. Below you will find a fairly short list of some of the many positions you will qualified for with an MSW. For more in-depth research consult our section on job descriptions:
Aging and Disability Services Case manager
Licensed Clinical Social Work
Eligibility Worker
Social Service Screener
Child Welfare Case Manager
Social and Community Service Manager
Marriage and Family Therapist
School Social Worker
Social Work Administrator
Social Service Permanency Worker
MSW Programs in DE

Finding the Right Program for You

As you begin the process of determining what kind of program is the best fit for you, you will want to compare and contrast a number of elements of each program you are researching. One way to quickly narrow your list is to determine whether an online or physical campus such as the Delaware State University campus in Dover (Pop. 36,047) is better suited for your learning style. If you find that the traditional "brick and mortar" campus is more appealing to you, this will help you to quickly determine schools that are acceptable to you based on areas you wish to live in. Once you have made a decision on whether you prefer an online or traditional campus, you can start evaluating some of the aspects of schools and programs you are considering:
The curriculum
Admissions requirements
Program accreditation (CSWE etc.)
Program prestige
The financial costs of the program
As you research various MSW programs in Delaware and online you will want to keep your end occupational objective in mind. It is through the lens of your career that you can best evaluate the curriculum of the programs you are considering in order to choose one that closely matches your desired career. One thing you will want to consider is that while most MSW programs have aspects of their curriculum that are universal to all this is especially true of Generalist programs such as the one offered at Delaware State University, there are some programs that have been tailor made to prepare one for certain specialties. You will want to review the curriculum of any potential MSW program closely to make sure it closely matches your desired employment goals.
If becoming a licensed clinical social worker in Delaware is your career goal, then you will want to find a school and program that has been accredited by the Council on Social Work Education (CSWE). In Delaware the only CSWE accredited institution is Delaware State University. There are also online programs that are CSWE accredited.
You will of course need to determine whether or not you meet the admissions requirements and if the financial costs of the program are affordable given your personal financial situation. Delaware State University has tuition of $365.00 per credit hour for residents and $802.00 per credit hour for non-residents. This does not include fees, book costs or room and board. You will want to weigh this against the benefit of your projected median yearly wage as a Social Worker in Delaware which according to the BLS is $60,600. As you can see, it is a very worthwhile investment to earn your MSW. You may wish to also research whether a MSW program you are considering is held in high regard by the social work community.
Online Programs

There are several advantages to online programs that make them well worth your consideration. Often online programs will have far lower financial costs than their traditional "brick and mortar" counterparts. Many online programs will offer far greater flexibility in regards to class schedules as well as overall program completion rates. This can be a key consideration for many students such as: adults who are returning to education after a break, students who need to work full-time, busy parents or others for whom flexibility is at a premium. In addition, some online institutions offer fast tracked programs that have a faster turnaround between entering school and joining the workforce. There are pros and cons to both traditional campuses and online programs you will have to discover for yourself which method of education is better for you.
Delaware colleges with prerequisites for MSW
Delaware State University
(Dover, DE)
1200 N. Dupont Highway
Dover, Delaware 19901
(302) 857-6060
www.desu.edu
Delaware Technical and Community College-Owens
(Georgetown, DE)
Route 18 Seashore Highway
Georgetown, Delaware 19947
https://www.dtcc.edu/
Delaware Technical and Community College-Stanton-Wilmington
(Newark, DE)
400 Stanton-Christiana Rd
Newark, Delaware 19702
https://www.dtcc.edu/
Delaware Technical and Community College-Terry
(Dover, DE)
100 Campus Drive
Dover, Delaware 19901
https://www.dtcc.edu/
University of Delaware (UDEL)
(Newark, DE)
Newark, Delaware 19716
(302) 831-2000
https://grad.udel.edu/
Wilmington University
(New Castle, DE)
320 Dupont Hwy
New Castle, Delaware 19720
(877) 967-5464
www.wilmu.edu