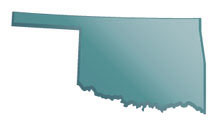 MSW in OK | Master of Social Work in Oklahoma
Oklahoma is located in the American South and has a long and storied history. In addition to its unique history and culture, Oklahoma offers many opportunities for the social worker who has an advanced degree. Whether you want to work as an eligibility worker in Oklahoma City, a child welfare worker for the Oklahoma Department of Human Services in Tulsa or as a child life specialist in Norman there are many potential occupations for the well-educated social worker.
Many workers have adapted to the fluctuations in the economy by returning to school to attain advanced degrees in their discipline. Current students will want to make sure they have attained an advanced degree before they leave school in order to continue to be competitive in the modern labor market. If you are interested in becoming a social worker in Oklahoma you will definitely want analyze the benefits provided by earning your Master of Social Work (MSW) degree. With a Master of Social Work degree you will be eligible for a vast array of occupations in the human services field.

<!- mfunc feat_school ->
Featured Programs:
Sponsored School(s)
<!- /mfunc feat_school ->
Earning a Master of Social Work (MSW) degree will give you access to a number of careers in social work in the state of Oklahoma. This includes the licensed social worker titles of: Social Worker Associate (SWA), Licensed Social Worker – Administration (LSW – Adm), Licensed Social Worker (LSW), Licensed Master Social Worker (LMSW) and the Licensed Clinical Social Worker (LCSW). You will want to familiarize yourself with the requirements for each level by reading our article on
licensure here
. You can also peruse the state
Oklahoma State Board of Licensed Social Workers
.
You will find that a great variety of potential careers in Social Work become available to you after you have graduated with your Master of Social Work (MSW) degree. In order to have all of these opportunities available to you, the first action you will need to take is to spend some time examining and evaluating a variety of MSW schools to find the ideal school and program for you. There are some programs that will have a specific focus for study and others with a more generalized approach. Figuring out which one is a better fit for you will take some careful thought and consideration. Once you have your degree you will be able to join the work force in a variety of capacities. For example, if you enjoying working with youth you may wish to become a School Social Worker at a Middle School in Broken Arrow. If you find that helping adults release and heal their negative emotional patterns is something that is appealing to you, then you may want to look into Social Work licensure so you can open a practice as a Licensed Clinical Social Worker (more info on licensure in Oklahoma can be found here: ) in a city such as Norman. The options are virtually inexhaustible for the Social Worker with their Master of Social Work (MSW) in Oklahoma.
Finding the Right School for MSW in Oklahoma
Once you have seen how important it is to earn your MSW degree in light of the conditions in the current labor market, you can begin your search to find the ideal school and program. In order to clarify your educational goals, it is a great idea to take the time to orient yourself by determining what career in human services is the most appealing to you. By discovering a career that resonates with you on a variety of levels, you will be able to bring clarity and discernment to the process of choosing your school as well as increasing the likelihood of having a long and fruitful career. If you are interested in a career in management you might want to consider a program such as the Administration and Community Practice degree concentration offered by schools like the University of Oklahoma For example, some schools will have MSW programs that are designed to give the student the skillsets required to flourish as a licensed clinical social worker as is the case with the University of Oklahoma's degree concentration in Direct Practice. If you are more interested in a different career you will want to find a program that is better suited to your goals or look for an Advanced Generalist concentration that is offered in many online programs. By having your end goal in mind the path itself will become much clearer.
Career Options with a MSW

There are myriad career possibilities for social workers who hold a Master of Social Work degree. Researching several potential occupations until you find an excellent fit for your personal skills and desires will help you make sure you get the most out of your education. You might find a career as a Renal Social Worker working for an organization like Davita in Okmulgee to be intriguing, or you might enjoy a similar career in another Oklahoma city or town. Here at humanservicesedu.org we have built a resource that can help you research this exact question. Below you will find a fairly short list of some of the many positions you will qualified for with an MSW. For more in-depth research consult our section on job descriptions:
Social and Community Service Manager
Licensed Clinical Social Work
Eligibility Worker
Social Service Screener
Child Welfare Case Manager
Aging and Disability Services Case manager
Marriage and Family Therapist
School Social Worker
Social Work Administrator
Social Service Permanency Worker
MSW Programs in Oklahoma
Finding the Right Program for You
You will need to consider whether a traditional physical campus or an online program (more on online programs below) is a better fit for you. Making this decision will help you to quickly narrow your field of candidates. They each will have their plusses and minuses depending on your personal needs. If you find that a traditional campus such as the University of Oklahoma campus in Norman (111,000) is a good lifestyle choice for you, then you can quickly eliminate those programs that are on campuses located in areas you do not wish to live. Some additional elements of schools you will want to weigh and evaluate include:
The financial costs of the program
The curriculum
Admissions requirements
Program accreditation (CSWE etc.)
Program prestige
The most important aspect to evaluate in any MSW program is the curriculum. A school might be a great fit on many levels, but if it has a curriculum that does not match your needs the other elements will not matter. It is critical that the curriculum of the program you are evaluating closely match your career goals. As stated above, most MSW programs will have many universal elements. If you are uncertain as to your career desires you will want to look for an Advanced Generalist program from an online university or one in another state.
You will of course need to evaluate whether you meet the admissions requirements for programs you are considering. You will also need to do an analysis about your personal financial situation and weigh it against the costs of programs you are considering. For illustrative purposes, consider the University of Oklahoma which offers a tuition rate of 324.55 per credit hour for residents' vs. a rate of $802.15 per credit hour for non-residents. Those rates do not include student fees, text book costs, supplies and room and board which will all need to be calculated as part of your overall evaluation of potential schools and their relative costs. A final element to consider is whether the program is considered to be prestigious in social work circles. A more prestigious program may very well net you a better job down the line.
Online MSW Degree Programs in Oklahoma
Often online programs have rather significant differences when they are compared to traditional campus peers. An online program could be a much better fit for you if you need flexibility or have a tighter budget. One of the advantages of many of the online programs is that the will offer a significant financial advantage in terms of cost when compared to their traditional counterparts. For many students the most compelling difference between online and traditional programs is how modular online programs are. Often students are able to customize their education in terms of class schedules and program completion rates. This can be extremely important to students for whom flexibility is critical. Another advantage which can be very helpful for some learning styles is the ability to take classes from the one's home or even office. Different students have their own needs and only you will be able to determine whether a physical or online program is a better fit for you.