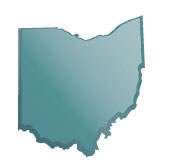 MSW in OH | Master of Social Work in Ohio
Ohio is located in the Mid-West and is a wonderful state to live in it is also a state with plenty of opportunity for the well-educated social worker. In the past decade we have huge changes in the job market. Many people who were laid off or fired in the economic downturn of the past 6 years chose to return to schools such as the Ohio State University and earn advanced degrees in their fields to restart their careers. As the workforce has become increasingly well-educated, now more than ever it is crucial to earn an advanced degree if one wishes to remain competitive in the new economic reality.
If you are interested in becoming a social worker in Ohio, then you will definitely want to evaluate the value of getting your Master of Social Work (MSW) degree. A MSW is a degree that is very highly regarded by prospective employers in the field of human services. The MSW is also a degree that offers incredible flexibility in terms of potential careers in human services and social work.  With an MSW you will have many options for your occupation including: licensed clinical social worker (More info on licensure in Ohio can be found here:), child welfare case manager with the Ohio Department of Job and Family Services , school social worker, social and community service manager and many others.