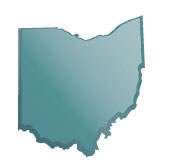 MSW in OH | Master of Social Work in Ohio
Ohio is located in the Mid-West and is a wonderful state to live in it is also a state with plenty of opportunity for the well-educated social worker. In the past decade we have huge changes in the job market. Many people who were laid off or fired in the economic downturn of the past 6 years chose to return to schools such as the Ohio State University and earn advanced degrees in their fields to restart their careers. As the workforce has become increasingly well-educated, now more than ever it is crucial to earn an advanced degree if one wishes to remain competitive in the new economic reality.
If you are interested in becoming a social worker in Ohio, then you will definitely want to evaluate the value of getting your Master of Social Work (MSW) degree. A MSW is a degree that is very highly regarded by prospective employers in the field of human services. The MSW is also a degree that offers incredible flexibility in terms of potential careers in human services and social work.  With an MSW you will have many options for your occupation including: licensed clinical social worker (More info on licensure in Ohio can be found here:), child welfare case manager with the Ohio Department of Job and Family Services , school social worker, social and community service manager and many others.
<!- mfunc feat_school ->
Featured Programs:
Sponsored School(s)
<!- /mfunc feat_school ->
The state of Ohio has three levels of social work licensure and you can meet the educational requirements for all three by earning your Master of Social Work (MSW) degree. The three titles are known as the Social Worker Assistant (SWA), the Licensed Social Worker (LSW) and the Licensed Independent Social Worker (LISW). . You may review the
cswmft.ohio.gov
.One of the first steps you will need to take on your journey towards finding that dream career in Social Work will be to take the time to thoroughly research and evaluate a number of MSW schools in Ohio, until you find the school and program that speaks to you and your long term goals as a Social Worker. Once you have completed your program and earned your Master of Social Work (MSW) degree, you will find that a whole host of opportunities has opened up for you and then it becomes a matter of finding that occupational niche that resonates with you. For example, if you enjoy working with children and also have a desire to see them really flourish in a new situation, you might want to evaluate your interest level in a career as a Permanency Worker in Child Welfare helping children find a new foster or adoptive home. Another option that may be appealing to you is to start a career at the Department of Human Services in Akron or a similar city as an Eligibility Worker helping families gain access to Supplemental Nutritional Assistance Program (SNAP formerly Food Stamp) benefits. Whatever Social Work occupation you feel drawn towards, you will want to earn your Master of Social Work (MSW) degree in Ohio.
Finding the Right School for MSW in Ohio
An excellent way to plan and bring clarity to your decision making process is to research and discover what career you wish to have after graduation. For example, you might be interested in considering a career like being a Medical Social Worker employed by Fresenius Medical Care in Mentor. By finding a career that strongly resonates, you can start to see what kind of program would best fit with your occupational goals in Ohio. You may wish to look at specialized programs like the Child and Family Practice degree concentration offered at the University of Toledo. For others, an Advanced Generalist concentration as offered by many Universities is a better fit in that it gives a diverse knowledge base and skillset that translates well into a number of Social Work and Human Services careers. Analyzing the curriculum through the lens of your career goals can greatly help in finding the perfect school for you.
Career Options with a MSW

With a MSW degree you will have a variety of career options to choose from such as entering a career as a Hospice Social Worker employed by ViaQuest in Columbus. Here at humanservicesedu.org we have built a resource that can help you research this exact question. Below you will find a fairly short list of some of the many positions you will qualified for with an MSW. For more in-depth research consult our section on job descriptions:
Aging and Disability Services Case manager
Licensed Clinical Social Work
Eligibility Worker
Social Service Screener
Child Welfare Case Manager
Social and Community Service Manager
Marriage and Family Therapist
School Social Worker
Social Work Administrator
Social Service Permanency Worker
MSW Programs in Ohio
Finding the Right Program for You
As you work on selecting a Master of Social Work program, you will want to compare and contrast several different elements of each program you are considering. An easy way to quickly decrease the size of your list of potential MSW programs is to determine whether an online program (more on this below) or a traditional physical campus is better suited for you. A wise way to approach this choice is by considering your personal learning style, desired living situation and budget. If you find that a traditional physical campus, such as the University of Toledo at Toledo (Pop. 287,208), is more appealing, you can quickly determine which schools are in areas you wish to live based on population and the general nature of the city in question. After you have made a decision on your preference of online vs. traditional campus, you can examine some other attributes of the MSW programs you are considering:
The curriculum
Admissions requirements
Program accreditation (CSWE etc.)
Program prestige
The financial costs of the program
As you investigate potential MSW programs there are many attributes you will want to carefully analyze. The most important element in your analysis is the program's curriculum. It is the curriculum that provides you with the skill set you need to flourish in your chosen career. It is through the lens of your desired occupation that will give you clarity as you evaluate the curriculum of a program. It is crucial that you choose a MSW program whose curriculum corresponds with the toolset you need for your desired career. You will need to determine if there is a specialized MSW program that is a good fit for your educational needs such as the Social Administration concentration at Ohio State University which prepares you for a career in management. If you are uncertain of what sort of job you might wish to have a great choice is to enroll in a more generalized program to broaden your horizons.
You will need to make sure that you meet the admissions requirements of the MSW programs you are looking at some have very different expectations for their applicants. Financial costs will of course be a crucial determination and you will have to weigh your financial situation against the tuition and other costs of programs you are considering. For example, consider the tuition at $583.00 per credit hour for residents vs. $1,079 per credit hour for non-residents of Ohio. You will also need to tabulate the costs not included in tuition such as texts, supplies, room and board and all the student fees as you evaluate several schools to find the best fit for your budget and educational needs.
Online MSW Degree Programs in Ohio
With the 100% online Master of Social Work at the University of Kentucky, you can earn a CSWE-accredited MSW that meets all the requirements for licensure in Ohio through a school that's been preparing social workers for more than 80 years.
Online programs have a number of substantial differences when compared to traditional campus based programs that can make them very appealing to some students. Online programs in Ohio will often have significantly lower tuitions than traditional physical campuses. Many online programs also offer far greater flexibility in terms of class schedules and program completion rates. This can be a key consideration for students where flexibility is a crucial need. Being able to take classes from one's home or office is a huge plus to students with certain learning styles. There are advantages and disadvantages to both traditional campuses and online programs depending on your financial situation, lifestyle preferences, desired living situation and personal learning style.