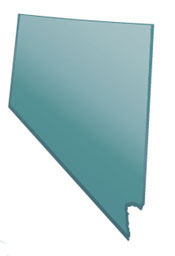 MSW in NV | Master of Social Work Degree, Nevada
Nevada is both a great state to live in and also to become a social worker in. If you are interested in becoming a social worker in Nevada, in virtually any capacity, you would be well advised to earn your Master of Social Work (MSW) degree. Few degrees offer such a tremendous diversity of choice in careers within the human services sector as the MSW. Once you have your MSW, there are many career paths you can take such as: setting up a private practice as a licensed clinical social worker in Las Vegas, becoming a case manager with the Nevada Department of Health and Human Services in Reno or working at a non-profit in Henderson.
Due to the massive changes in the economy and labor market in the past decade it is extremely important to earn an advanced degree in your discipline. After the economic down turn in 2007/08 many workers who were laid off decided to return to schools such as the University of Nevada Las Vegas to earn advanced degrees. Having your MSW will really give you greater options in regards to career choices and also make you competitive for jobs that don't strictly require a Master's degree.

<!- mfunc feat_school ->
Featured Programs:
Sponsored School(s)
<!- /mfunc feat_school ->
In order to become licensed as a social worker at any level in Nevada you must first be in possession of a Master of Social Work (MSW) degree. The job titles that will then be available for you to begin the process of licensure include: Social Worker (SW), Independent Social Worker (ISW) and Clinical Social Worker (CSW). We have a breakdown of all the requirements for all three levels in our article on licensure which you can find here. You may also wish to visit the
Board of Examiners for Social Work
.
Nevada has a variety of features both in terms of population and its economy that make it truly unique among states. While there is some mining and other heavy industry a tremendous amount of the state's economy is built around the legality of gambling. This in turn leads to many residents suffering from gambling and other addictions. One way you as a Social Worker can give back to your community and help offset this unfortunate side effect of the mainstay of Nevada's economy is by earning your Master of Social Work degree (MSW) and becoming a Gambling Addiction Counselor either through a counseling route or through a specialized career as a Licensed Clinical Social Worker (LCSW). There are many other ways you can help your fellow citizens of Nevada as a Human Services professional with a Master of Social Work degree (MSW), such as working with the elderly and disabled as an Aging and Disability Services Case Manager in a city like Reno. For those who wish to help children find a new lease on life, there is the option to find a deeply fulfilling career as a Social Services Permanency Worker in a city like Las Vegas. There are many people in need in Nevada of the expert services provided by those who have earned their Master of Social Work degree (MSW).
Finding the Right School for MSW in Nevada
After you have seen how important it is to have a MSW in today's marketplace, you will want to begin researching potential schools to find a school and program that is an ideal fit for you. It is nearly as important to find a school and program that compliments your career goals as it is to attain the degree itself. It is a wise to determine what career track you want to have after graduation by researching a variety of potential jobs, such as becoming a Medical Social Worker (MSW) at Liberty Dialysis LLC in Las Vegas. There are quite a few career options available to you once you have your MSW, however the curriculum and skills taught at each program can differ in important ways. With a career in mind, you will be able to discern which programs are a great fit and give you the best occupational outcome. For example, if you want to go into leadership in Social Services you might want to consider a program like the Management and Community Practice concentration at the University of Nevada Las Vegas. Comparing and contrasting several schools and programs will also you to refine what it is you are looking for. As you begin to see what's out there in terms of programs and curriculums you will be able to better discern which programs truly prepare you for your future career.
Career Options with a MSW

After earning your MSW you will find that you are eligible to work at a tremendous amount of different jobs. By doing some in-depth research on various careers you can bring clarity to what kind of career you want and its required education. One potential career track that might interest you is becoming a Community Assessment Coordinator – Gero Psych for Valley Health System in Las Vegas working with elderly patients. Here at humanservicesedu.org we have built a resource that can help you research this decision. Below you will find a fairly short list of some of the many positions you will qualified for with an MSW. For more in-depth research consult our section on job descriptions:
Social and Community Service Manager
Licensed Clinical Social Work
Social Work Administrator
Social Service Permanency Worker
Social Service Screener
Marriage and Family Therapist
School Social Worker
Child Welfare Case Manager
MSW Programs in Nevada

Finding the Right Program for You

As you evaluate potential programs you will want to focus on a few key attributes in order to help you make an informed decision. One of the first distinctions you will want to make in order to narrow the field of potential programs is whether you feel more comfortable with an online program (See more on online programs below) or a traditional physical campus such as the University of Nevada Reno located in Reno (Pop. 225,221). If you find that you wish to join a program at a physical campus, then you will be able to quickly reduce your potential schools to those located in areas you wish to live. Once you have made a decision on whether you prefer an online or traditional campus, you can start evaluating some of the aspects of schools and programs you are considering:
Program accreditation (CSWE etc.)
Admissions requirements
Program prestige
The financial costs of the program
The curriculum
After you have started to narrow your list of prospective schools you will want to turn your focus to analyzing their MSW program in detail. It is critical that the curriculum of the program you choose closely match your desired career. For example, some programs have been tailored to help train future child welfare workers. Other schools have programs that are custom designed to train licensed clinical social workers. If you are uncertain what you would like to do as a career you may want to consider an Advanced Generalist program like the one offered at University of Nevada Reno A careful review of the curriculum along with a discussion with the school about your academic needs is highly recommended before you make a final decision.
If you are interested in pursuing a career as a licensed clinical social worker, you will want to look for programs that have been accredited by the Council on Social Work Education (CSWE). Looking for programs that have been CSWE accredited is wise as it will not only get you started on the road to licensure in Nevada, most states require CSWE accreditation for prospective licensed clinical social workers. For more information on licensure in Nevada click here: https://www.humanservicesedu.org/nevada-social-work-licensure
Of course it is important to weigh your financial situation against the costs of any program you are considering. Just as an example benchmark, you can consider tuition at University of Nevada Las Vegas where residents pay $264.00 per credit regardless of whether they are full-time or part time and non-residents pay $264.00 per credit if they are going to 7 or more credit hours and $527.50 if they are attending less than 7 credit hours' worth of classes. You will want to compare and contrast the tuition rates for several schools in order to have a good sense of what you want to pay for programs you are interested in attending.
Online Programs

There are advantages to online programs that make them well worth considering. For example, some online programs have far lower tuitions than their traditional counterparts which can make them very appealing to students who are on a budget. Another huge advantage offered by online programs is that they often have much greater flexibility in regards to both class schedules and also the rate at which one can complete the MSW program. This can be a key consideration for adults who are returning to education after a break, busy parents or others for whom flexibility is at a premium. You will find that quite a few online institutions offer streamlined or fast tracked programs that have a faster turnaround between entering school and joining the workforce. This can be very appealing for those who are looking to get their career started as quickly as possible. Being able to take classes from the office or one's own home is another compelling reason to consider online programs. Which type of program is better for you is a determination you will have to make for yourself after carefully considering both options.