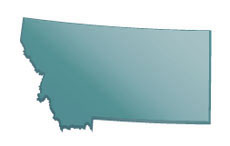 MSW in MT | Master of Social Work Degree, Montana
Montana is known for its incredible natural beauty and famous expansive star filled night sky. Montana is also a state that has excellent opportunities for the well-trained and educated social worker. In response to the economic downturn of 2008, many workers went back to school's such as the University of Montana to attain higher educational degrees in order to be more competitive in the job market. The workforce today is much better educated one than we had just a few years ago. As the labor pool has become more educated in general, it is very important to make sure you get an education that will make you competitive.

<!- mfunc feat_school ->
Featured Programs:
Sponsored School(s)
<!- /mfunc feat_school ->
To be a licensed social worker in Montana you will need to earn your Master of Social Work (MSW) degree. From there you can apply to become a Licensed Clinical Social Worker (LCSW). Learn more about the process
here
. The state's
Department of Labor and Industry
.
For those interested in social work in Montana, it is highly advisable to earn your Master of Social Work (MSW) degree. Few degrees in human services offer such flexibility in terms of employment opportunities. By earning your MSW, you will not only increase your job opportunities in terms of eligibility for more advanced social work positions, you will also be highly qualified for positions that do not strictly require a MSW as happens with jobs being offered by the Montana Department of Public Health and Human Services.
Montana is in need of those Social Workers who have continued their schooling until they earned their Master of Social Work degree (MSW). The Human Services professional who really feels drawn towards helping people with substance abuse problems might want to consider a career as an Alcohol and Substance Abuse Counselor in Billings, one of many careers you can hold once you have attained your Master of Social Work degree (MSW). Other people feel drawn to help ensure children have a safe home environment and for those Social Workers a career as a Child Welfare Case Manager in a city like Great Falls is a challenging yet rewarding occupational niche. If working with families who are in need is something that appeals to you, then a job as an Eligibility Worker through the Department of Human Services in a city like Missoula is an excellent chance to help ensure families have their basic needs met through government programs such as Supplemental Nutritional Assistance Program (SNAP formerly Food Stamps) benefits. These are just a few examples of the ways in which you as a Human Services professional can begin to give back to your community in Montana when you hold a Master of Social Work degree (MSW).
Finding the Right School for MSW in Montana
One of the best ways to evaluate potential schools and programs is by researching until you find a career that resonates with you such as being a Hospice Social Worker working for Easter Seals-Goodwill NRM in Butte or a similar job in another city. Once you have found your dream career you can use that understanding as the standard for analyzing potential schools. If you know what your career goals are it will be clearer which choices to make about your education. Certain elements of MSW programs will be universal as is the case with the Advanced Integrated Practice program at the University of Montana; however in some cases the curriculum and skills taught are for specific outcomes. Closely examining the curriculum through the lens of your career goals will help you to be discerning in selecting the right school for you.
Career Options with a MSW

With an MSW you will be eligible to join almost any career in social work, from becoming a licensed clinical social worker to becoming a school social worker. It is definitely worth your time to carefully research a variety of careers in human services to discover one that is an ideal fit for you. An example occupation you might enjoy is being a Medical Social Worker at Sterling Medical in Great Falls or a similar career in another town. We here at humanservicesedu.org we have built a resource that can help you research this exact question. Below you will find a fairly short list of some of the many positions you will qualified for with an MSW. For more in-depth research consult our section on job descriptions:
School Social Worker
Social Work Administrator
Aging and Disability Services Case manager
Licensed Clinical Social Work
Eligibility Worker
Social Service Screener
Child Welfare Case Manager
Social and Community Service Manager
Marriage and Family Therapist
Social Service Permanency Worker
MSW Programs in Montana
Finding the Right Program for You

There are a number of different elements of each program you will want to study in-depth so you can make the best decision possible. One of the first decisions you can make is whether you want to attend a traditional physical campus program such as the Walla Walla College campus at Billings (Pop. 105,000) or if you prefer an online program (more on online programs below). Both have their advantages and differences that you will need to consider based on your learning style, desire for flexibility and desired living situation. If you prefer a physical campus you can quickly narrow your focus to those schools that are located in an area you wish to live in. Once you have made a decision on whether you prefer an online or traditional campus, you can start evaluating some of the aspects of schools and programs you are considering:
The curriculum
Admissions requirements
Program accreditation (CSWE etc.)
Program prestige
The financial costs of the program
Of all the elements you will want to weigh and evaluate the most important is the curriculum of each of the programs you are considering. While there can be a lot of crossover between different MSW programs, some have been tailor made to help students achieve specific career outcomes. Some programs for instance, were created to prepare students to become Licensed Clinical Social Workers as is the case with the Advanced Clinical Practice degree concentration offered at Walla Walla College Billings campus. If you are uncertain what career you wish to have after graduation, or you want to have flexibility in your career you may prefer to join a generalized program as is offered at the University of Montana with its Advanced Integrated Practice program. If on the other hand you have a specific career in mind, it might be beneficial to find a program that was created to give you a specialized skillset.
If becoming a licensed clinical social worker in Montana is your career goal, then you will want to find a school and program that has been accredited by the Council on Social Work Education (CSWE).
You will need to review any program's admissions requirements to make sure you are eligible to have your application selected. It is important to speak with the admissions department of any school you are strongly considering attending. You will also need to weigh the costs of the program against your personal financial situation. An example of tuition can be found with Montana University which offers a resident rate of $350.80 per credit hour and a non-resident tuition of $1,045.25 per credit hour. Neither rate includes fees, room & board or book costs which need to be factored in. You will of course want to evaluate several schools to find a tuition that fits your budget.
Online Programs in Montana

You will want to take some time to consider whether you would prefer an online program or a more traditional physical campus. Both have advantages and disadvantages related to personal preference. One of the advantages of many online programs is that they often offer considerably lower tuitions when compared to their traditional campus counterparts. This is an important consideration if you are on a tighter budget. Perhaps the most compelling difference is that online programs will usually provide more flexibility than their traditional campus peers. This can seen in class schedules and also modular program completion rates. Some online programs will offer fast tracked programs to shorten the turnaround time between starting school and entering the workforce. Some programs also offer slower completion rates for students who have busier lives, such as those working full time or raising small children. For some students the greater flexibility of online programs is very appealing. Another feature of online programs that will appeal to some students is the ability to take classes from the comfort of one's office or home. This is very helpful for some learning styles and also cuts down on commuting time and can increase overall comfort. You will need to evaluate both types of campuses to find out which one is a better fit for your personal lifestyle and educational needs.