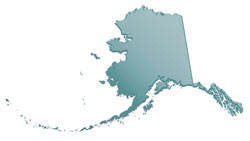 MSW in AK | Master of Social Work Degree Alaska
No other state can boast the incredible natural beauty and rugged grace found in Alaska. So too does Alaska provide unique opportunities in terms of social work. Over the past ten years a sea change has occurred both among the work force and also employers. Due to the economic shifts of the past 5 years especially, many workers have returned to school to gain higher degrees and better training by going to schools like the University of Alaska located both Anchorage and Fairbanks. Employers too have responded by raising the bar for prospective workers demanding better education and training to even get an interview at the Alaska Department of Health and Social Services in Gnome. If you are interested in becoming a social worker in Alaska you will want to strongly consider getting your Master of Social Work (MSW) degree. Few degrees in human services offer such a tremendous diversity of potential occupations such as being a Social Services Clinician such as Providence Health and Services in Anchorage. Having an MSW will also give you a needed edge even if you are considering employment that does not require a master's degree currently.
Your options for employment in Alaska will broaden considerably and you will see opportunities in a variety of contexts once you have your Master of Social Work (MSW) degree. For those wishing to work with children you can look into finding work as a School Social Worker in places like Juneau, Homer, Gnome, Anchorage or a variety of other locations. If you prefer to work with the elderly you can consider a position as a Geriatric Social Worker in places like Fairbanks. For those interested in helping people with mental and emotional health issues, becoming a Licensed Clinical Social Worker (LCSW) in Anchorage is an excellent career goal. Regardless of your desired Social Work career you will find that having earned your Master of Social Work Degree (MSW) is a huge boon to you in terms of job opportunities and increasing your earning power.

<!- mfunc feat_school ->
Featured Programs:
Sponsored School(s)
<!- /mfunc feat_school ->
The MSW degree will open many possible employment opportunities including licensure in Alaska. This includes the licensure titles of: Licensed Baccalaureate Social Worker (LBSW), Licensed Master Social Worker (LMSW) and Licensed Clinical Social Worker (LCSW). You can find out more about licensure in Alaska from our article on all the details of licensure
here
and you can also peruse the
Alaska Board of Social Workers
info.
Finding the Right School for MSW in Alaska

It is extremely important in Alaska's tight Social Work job market to see that earning a MSW is critical to your educational and employment goals regardless of whether you want to work in private practice or through one of Alaska's many governmental or medical themed jobs. Finding a school such as the University of Alaska Fairbanks and program that prepares you for your career is almost as important as getting your MSW itself. In order to clearly see what you want out of your MSW program, you will want to take the time to deeply think on what your career goals are such as working as being a Medical Social Worker at Banner Health in Fairbanks. By seeing what you want to do for your career, you will also begin to bring clarity to what elements you truly need in your MSW program.
Career Options with a MSW

Having your MSW will give you many job possibilities, such as being a Clinical Social Worker at Fairbanks Memorial Hospital helping people with Seasonal Affective Disorder or other mental health conditions. You could also find work in Sitka as a Medical Social Worker II at Southeast Alaska Regional Health Consortium. Here at humanservicesedu.org we have built a resource that can help you research this exact question. Below you will find a fairly short list of some of the many positions you will qualified for with an MSW. For more in-depth research consult our section on job descriptions:
Aging and Disability Services Case manager
Licensed Clinical Social Work
Eligibility Worker
Social Service Screener
Child Welfare Case Manager
Social and Community Service Manager
Marriage and Family Therapist
School Social Worker
Social Work Administrator
Social Service Permanency Worker
MSW Programs in Alaska

Finding the Right Program for You

You will want to take the time to evaluate the MSW programs offered at Alaska's universities to find a good fit for your educational and career plans. Deciding between an online school and a traditional campus such as the University of Alaska Anchorage will help your quickly focus on what you need from your education. If you prefer the traditional "brick and mortar" campus you can begin to evaluate schools based on whether you would want to live in close proximity to the campus e.g. living in Fairbanks population 31,535. Once you have made a decision on whether you prefer an online or traditional campus, you can start evaluating some of the aspects of schools and programs you are considering:
The curriculum
Admissions requirements
Program accreditation (CSWE etc.)
Program prestige
The financial costs of the program
The curriculum of MSW programs will have quite a bit of overlap, but it is important to take the time to research the curriculums offered and find the school and program that is appealing to you.. It is vital that the curriculum closely match up with your end career goals. Most MSW programs will have considerable similarities with their peers. For example, some MSW programs are designed to prepare one for a job as a child welfare worker through the Department of Health and Social Services. You will want to decide for yourself if a more generalized program such as the Advanced Generalist concentration offered by the School of Social Work at the University of Alaska Anchorage or tailored program at another university is right for you.
If becoming a licensed clinical social worker in Alaska is your career goal, then you will want to find a school and program that has been accredited by the Council on Social Work Education (CSWE).
Some other considerations are whether you meet the admissions requirements and of course whether the financial costs of the program match up with your personal financial situation. For example, the University of Alaska Fairbanks has tuition of $3,921 for 9 credits of classes for residents and $7,593 for non-residents. There will also be fees, books, room and board and other costs to consider. One final consideration if you need another distinction to help you clarify your choices is to research whether a MSW program is held in high esteem in the social work community as this could have some impact on your career prospects.
This can be brought into further focus by considering your yearly potential earnings in Alaska as a Social Worker which has a median wage of $55,680.
Online Programs in Alaska

There are many differences between traditional campuses and online schools. One aspect of these differences is that in most cases online programs will be less expensive, sometimes considerably so. Perhaps, the most significant difference between a traditional physical campus and an online program is the vastly superior flexibility of online programs. Often a student can customize their learning experience in terms of class times and overall program completion rates. This is a tremendous advantage for students who have multiple responsibilities or come from non-traditional backgrounds. Some students who may really benefit from this flexibility include: parents of small children, students who are working full time for financial reasons, adults who are returning to school after a long break and other students for whom flexibility comes at a premium. Another compelling feature of online programs is that you can attend your classes from the comfort and privacy of your own home. This can be seen as a huge advantage to some students. You will have to evaluate the differences and determine which one is a better fit for you and will help you to have the best possible academic outcome.