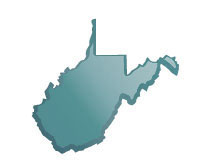 MSW in WV | Master of Social Work in West Virginia
West Virginia is located in the Appalachian region of the Southern the United. West Virginia is a wonderful state to live in and a great state to be a social worker in. There is a tremendous need for well-trained social workers who have advanced degrees in West Virginia. In the last decade the economy has reorganized in dramatic fashion. The American workforce is a far more educated and well trained one, than it was just a few years ago. If you wish to remain competitive it is critical that you work to earn the education you need to be able to secure your career and your future
If you want to be a social worker in West Virginia, the best way to ensure you have a diversity of career options is by staying in school to earn your Master of Social Work (MSW) degree. With a MSW you will have a wide variety of careers become available to you. In our database on job descriptions you will find an in-depth look at a variety of careers. One of the largest employers of Social Workers is the West Virginia Department of Health and Human Services which very highly values candidates who hold their Master of Social Work degree. You will want to consider the fact that even if you are looking for a career that does not strictly require a Master of Social Work, if you have an MSW you will ensure that your resume stands out from the crowd. Having an MSW also gives you great flexibility in career options if you want to change careers later in life.

<!- mfunc feat_school ->
Featured Programs:
Sponsored School(s)
<!- /mfunc feat_school ->
The state of West Virginia has designated four distinct tiers of social work licensure. They are known as: the Licensed Social Worker (LSW), the Licensed Graduate Social Worker (LGSW), the Licensed Certified Social Worker (LCSW) and the Licensed Independent Clinical Social Worker (LICSW). By earning your Master of Social Work (MSW) degree you will have gained access to all four levels in terms of academic background. To learn all about the additional requirements you can read our article of step-by-step instructions on
West Virginie SW Licensure here
. In addition, you may wish to visit the state website which you can at the
WV Board of Examiners
.
You will find that entering into Social Work at an advanced level is extremely challenging in most circumstances unless you have your Master of Social Work (MSW) degree. This in turn will require that you have taken the time to contemplate the best fit from among a number of MSW schools in West Virginia and surrounding states. This decision is quite important and is one worth researching in depth to find the educational track that works for you. Once you have attained your Master of Social Work (MSW) degree you will be able to find employment in a large variety of Human Services organizations and agencies. These opportunities will include jobs such as helping youth complete their schooling and overcome emotional adversity by being a School Social Worker in a city like Huntington or one of the 56+ school districts in West Virginia. Some Social Workers are attracted to helping people with mental and emotional issues, but prefer to work with adults. For those who feel like this, earning your MSW en route to becoming a Licensed Clinical Social Worker in a city like Charleston is a great career track to follow. Regardless of your final occupational goals, you will absolutely want to earn you Master of Social Work (MSW) degree if you want to work within Social Work in West Virginia.
Finding the Right School for MSW in West Virginia
Making sure that the curriculum of your MSW program gives you the skillset you need for your career is almost as important as earning your MSW itself. An example of this is the West Virginia University Direct Practice curriculum which prepares its grad students for work as Licensed Clinical Social Workers (For more information on licensure in West Virginia click here:). The West Virginia University program would also prepare you for jobs such as working for the Children's Home Society of WV in Romney as a Licensed Social Worker helping children with their emotional problems and similar jobs in other areas. It is very important that you take the time to thoroughly evaluate several schools and programs in order to find one that meets your needs in West Virginia or an online program. If you are uncertain as to your career goals in Social Work you will want to look for a CSWE accredited program that offers and Advanced Generalist concentration as is offered both from online schools and universities and also at accredited universities in surrounding states.
MSW Programs in West Virginia
Finding the Right Program for You
The first way to cut down your list of potential programs is to determine whether an online program or a physical campus such as the West Virginia University Campus in Morgantown (Pop. 30,000) is a better fit for you given your unique learning style and desired living situation. If you find that a traditional physical campus is the best learning environment for you, then you can quickly zero in on those schools located in regions you prefer to live. When you have decided on your preference in regards to physical vs. online campus, you will want to evaluate the following elements of the programs you are looking at:
The financial costs of the program
The curriculum
Program accreditation (CSWE etc.)
Admissions requirements
Program prestige
The most critical part of the investigation you are undertaking is the research of a program's curriculum. It is crucial that the curriculum of any program you are considering closely match your desired occupation. For example, if you are interested in becoming a leader within a Social Work organization you might want to consider a program similar to the West Virginia University Community Organization & Social Administration curriculum which prepares its students for management positions. If you can find a program that is custom designed for your desired career then you have found an excellent program for you. Otherwise you may wish to find a MSW program that has a more generalized curriculum as is offered by many schools in surrounding states and through online universities.
Of course you must weigh your personal financial situation against any costs a program might have in terms of housing, tuition and any other fees a program might have. To illustrate the cost of tuition take the example of West Virginia University, which has tuition of $313.00 per credit hour for residents of West Virginia and $1018.00 per credit hour for non-residents of the state. You will also need to consider the cost of room and board, school supplies, text books and all the various student fees you will need to pay. Comparing several schools and programs will help you to make an informed decision on this very important life choice. Matching the program to your budget is very important. You may also wish to take the time and research your program to see if it is held in high regard by the social work community.
Online MSW Programs in West Virginia
A number of important distinctions exist between online programs and their more traditional peers. Some online programs have significantly lower financial costs compared to their physical campus counterparts. For some students a critical advantage of online programs is that they often have flexible class schedules and program completion rates. This kind of flexibility is extremely important to many "non-traditional students" for whom flexibility is crucial. The ability to take a class from the comfort of one's office or home makes online programs very appealing to students who have specific learning styles. You will have to compare and contrast both online programs and traditional campuses to find the best fit for your educational needs.