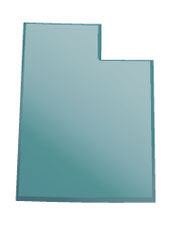 MSW in UT | Master of Social Work in Utah
Utah is a state with lots of opportunity for a social worker who has an excellent education and has worked to make their resume stand out for prospective employers. In the last decade, the economy has changed and one of those changes is that the American workforce is far more educated than it was 10 years ago. As a result, to remain competitive it is critical that one work to receive the education they need to be able to secure the career of your dreams. In the case of the social worker, the best route to ensuring a diversity of career options is earning your Master of Social Work (MSW) degree.
It is very helpful to have an end goal in mind in terms of career as you take the time to sort through a variety of MSW schools in Utah and the surrounding states in order to find a MSW program that meets your goals. Different schools and programs will have varying educational outcomes. For example, there are some programs that are tailored to help create Social Work Administrators and those programs will differ greatly from those focused on Child Welfare or a more generalized program. Once you have completed your program you can set your sites on finding a career that is challenging and also very rewarding. If you are interested in working in a fast paced medical environment you may want to consider working at a Hospital in Salt Lake City as a Medical Social Worker helping patients apply for and received Medicare and Medicaid benefits. For those who enjoy working with children a career helping youths overcome mental and emotional health barriers in order to complete their education a job as a School Social Worker at a High School in Provo could prove to be extremely rewarding. Goals in Social Work will vary from one person to the next, but the value of holding a Master of Social Work (MSW) degree is true for everyone.

<!- mfunc feat_school ->
Featured Programs:
Sponsored School(s)
<!- /mfunc feat_school ->
In Utah there are three titles for holders of social work licenses. These include: the Social Service Worker (SSW), the Certified Social Worker (CSW) and the Licensed Clinical Social Worker (LCSW). In order to gain access to all of these titles you will need to have a Master of Social Work (MSW) degree. You can learn about the further requirements for
Utah Social Work Licensure
in our article. The
state website for licensure
regulation can be found here.
Finding the Right School for MSW in Utah

You will want to consider many aspects of the programs and schools you are considering. One way to help you to understand what you are looking for in a program is to determine what the end result of your education should be. By finding a career that resonates with you, it will also be possible to begin to see what kind of program would best fit your career goals. One career that interests many is becoming a Child Welfare worker and you will want to consider a program that is like the Child Welfare in Social Work concentration at the University of Utah. Focusing on the details of the curriculum also help you to understand both what's out there and also what appeals to you. By examining the schools available with your end career goals in mind you can begin to find schools that are a good fit for you. If instead you are not ready to commit to a career course you will want to look for an Advanced Generalist Program that is offered by many online University programs.
Career Options with a MSW

When you have attained your Master of Social Work degree you will be surprised by how many jobs become available to you. By having a career in mind you can focus on creating the best possible outcome from your educational choice. An example of a specific job that could intrigue you is working at a company like HCA Mountain Division in Bountiful as a Social Worker CSW (PRN) helping your fellow medical professionals deliver excellent healthcare outcomes. Here at humanservicesedu.org we have built a resource that can help you research this exact question. Below you will find a fairly short list of some of the many positions you will qualified for with an MSW. For more in-depth research consult our section on job descriptions:
Child Welfare Case Manager
Licensed Clinical Social Work
Eligibility Worker
Social Service Screener
Social and Community Service Manager
Aging and Disability Services Case manager
Marriage and Family Therapist
School Social Worker
Social Work Administrator
Social Service Permanency Worker
MSW Programs

Finding the Right Program for You

One of the first things you will want to determine is whether an online program or a traditional physical campus works better for you. Some elements of your personal situation you will want to consider include: finances, need for flexibility, learning style, and what area you wish to live in. If you decide a physical campus is important to you, then you quickly narrow your list of candidates of potential schools based on location. For instance you might enjoy living in Logan (Pop. 49,534) campus of the Utah State University. When you have decided on your campus type preference, you can shift your focus to evaluating the key elements of the schools and programs you are considering:
The curriculum
Program accreditation (CSWE etc.)
Admissions requirements
Program prestige
The financial costs of the program
Making sure that the curriculum of your MSW program matches your career goals is critical. Many MSW programs will have aspects of their curriculum that are common amongst all programs, there are some programs however that are made to prepare one for certain specialties such as the Aging in Social Work Concentration at the University of Utah which would be excellent for those wanting to go into Gerontology Social Work, but would not be as helpful for those seeking other Social Work occupation. Thus, it is important to both carefully read a programs curriculum and also communicate directly with the school itself to understand what their program offers.
Taking your personal finances into account and comparing them with costs of each program will of course be a very important part of your decision making process. Let us consider for example the tuition of the Utah State University's MSW program which is $518.65 per credit hour for residents and $1,817.55 per credit hour for non-residents. You will also need to add up the costs of student fees, supplies, text books and room and board. You will want to evaluate the financial costs of several schools to make an enlightened choice.
Online MSW Programs in UT

Online schools and traditional campuses have several key differences and these elements are worth comparing and contrasting to find out which is a better fit. Online schools often present significant financial advantages. Online schools often have lower tuitions than traditional campuses due to a variety of reasons. Perhaps the most important distinction between online schools and there traditional brethren is that online schools usually offer far greater flexibility. Having flexibility in terms of completion rates to go along with flexible class times, makes online programs extremely beneficial to some students. This can be very enticing to non-traditional students such as: students who need to work full time for financial reasons, adults who are returning to education after an extended break, busy parents or others for whom flexibility is critical. Being able to take classes from the comfort of your own home is another compelling reason to favor online programs. While there are pros and cons to both kinds of campuses you will have to make your own decision as to which method of education is best for you.