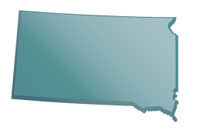 MSW in SD | Master of Social Work in South Dakota
South Dakota is a wonderful state to live in and also an excellent state to start your career as a social worker in. If you are interested in becoming a social worker in South Dakota, in almost any form, you should strongly consider attaining your Master of Social Work (MSW) degree. A MSW is a very flexible degree that can offer a wide range of choices in terms of careers within the human services sector. There are many routes you can take for your career such as: setting up a private practice as a licensed clinical social worker in Sioux Falls, becoming a case manager with the South Dakota Department of Human Services in Aberdeen or working at a non-profit in Rapid City. With the huge changes in the economy and job market in the past ten years it is extremely wise to stay in school and earn an advanced degree in your field. Many laid-off workers returned to schools such as the University of South Dakota and achieved Master degrees in their discipline to improve their employability Having your MSW will really give you an edge in this challenging job market in addition to giving you vastly wider latitude in regards to career choices.

<!- mfunc feat_school ->
Featured Programs:
Sponsored School(s)
<!- /mfunc feat_school ->
The state of South Dakota offers 4 distinct levels of licensure for social workers. When one has earned their Master of Social Work (MSW) degree you have then met the educational requirements for all levels of licensure. The titles are known as: the Licensed Social Work Associate (LSWA), Licensed Social Worker (LSW), Certified Social Worker (CSW) and the Certified Independent Practice Social Worker (CIPSW). We have an article that offers a complete breakdown of all the necessary steps for each level of licensure which you can find by clicking
here
. The South Dakota state regulatory website of
Behavioral Health Sciences
If you want to take your career to the next level, or you are in school and want to enter into advanced Social Work positions, you will want to continue school until you have earned your Master of Social Work (MSW) degree. The first step towards this goal is to take the time to research and evaluate several MSW schools in South Dakota and surrounding states, until you are able to discover a school and MSW program that fits your educational and career goals. After you have completed your Master's program you will be able to choose from any of a number of outstanding Social Work occupations in South Dakota. For example, if you have a desire to help people unravel and heal painful emotional and mental patterns you might wish to pursue licensure so you can become a Licensed Clinical Social Worker (LCSW) and open a private Mental Health practice in a city like Sioux Falls. If you delight at the thought of helping children to overcome perceived obstacles so they can complete their education and succeed at life, you may wish to look into becoming a School Social Worker at a High School in Rapid City. Whatever your specific career goals may be in Social Work you will bolster your expertise and flexibility by earning your Master of Social Work (MSW) degree.
Finding the Right School for MSW in South Dakota
It is very important to fully grasp just how crucial earning your MSW will help you in terms of broadening your employment horizons and also making your resume standout in this current job market. Remember, in some ways finding a program and school that is a good fit for your occupational aspirations, is almost as important as earning the degree itself. For example, if you are interested in pursuing a career as a Licensed Clinical Social Worker you would benefit from finding a program that offers a degree concentration in Clinical Practice. Conversely, if you have not yet decided on your long term career plans you will want to look into finding a program similar to the University of South Dakota which offers an Advanced Generalist type concentration to students in its MSW program. If you know what you are planning on doing for an occupation after graduation then it will be beneficial to you to find a program online or in a surrounding state that matches your career aspirations.
Career Options with a MSW

After earning your MSW you will find that a great many career options are now available to you. By doing some in-depth research on various different jobs in human services, you will be able to understand what your choices are and bring clarity to the kind of education you need. For example, some will be interested in careers similar to the Mental Health Counselor – PRN position offered by Sanford Health Systems in Sioux Falls. If you are more interested in being a Medical Social Worker for Avera in Yankton helping professionals in a medical setting achieve excellent health outcomes for clients.
MSW Programs in South Dakota
Finding the Right Program for You
You will want to carefully examine and evaluate several key aspects of the Master of Social Work programs you are considering in order to make an informed choice for the best possible outcome. One of the first deliberations you will want to undertake is whether you find that a physical campus or an online program (more on this below) is of greater appeal to you. Both have their advantages and disadvantages, so this choice comes down to your personal preferences in regards to matters such as: living situation, finance, learning style and need for flexibility. If you decide that a traditional campus life, such as is offered by the University of South Dakota campus at Vermillion (Pop. 10,571) and experience is a better fit for you, then you will be able to zero in on schools located in districts you wish to live.
After you have started to narrow your list of prospective schools you will want to turn your attention towards evaluating their Master of Social Work program in detail. Always keep your end employment goals in mind. It is very important that the curriculum of the program you choose closely correspond with the skillset and knowledge you will need for your desired career. Some programs for instance have been tailored to helping train future adoption placement specialists. If you want to have flexibility in future career choices or are simply uncertain of what you want to do, it is advisable to consider a program similar to the University of South Dakota which offers an Advanced Generalist concentration. A careful review of the curriculum of each potential program, along with a discussion directly with the school about your academic needs is highly recommended before you make a final decision.
Of course it is crucial that you weigh your financial situation against the costs of any program you are considering. A representation of the kind of tuitions available for MSW programs is provided by the University of South Dakota which offers a tuition rate of $196.00 for residents of South Dakota and $416.00 for non-residents wishing to join their MSW program. As part of the process of evaluating a number of schools tuition and costs you will need to factor in the expenses related to text books, supplies, student fees and room and board. By evaluating a number of schools you will be able to have a better sense of what tuitions are like and make a more informed decision.
Online Programs in South Dakota
Among the advantages offered by online program, you will find that some of them have considerably lower tuitions than their traditional peers which can make them very appealing to students who are on a budget. Another huge advantage offered by online programs is that they often have significantly greater flexibility in regards to both class schedules and also the rate at which one can complete the Master of Social Work program. This can be a critical consideration for adults who are returning to education after a break, busy parents or others for whom flexibility is of paramount importance. Often online institutions offer fast tracked programs that have a faster turnaround between entering school and joining the workforce. This can be very appealing for those who are looking to get their career started as quickly as possible. There are also often programs that are supportive of longer time horizons. Being able to take classes from the office or one's own home is another compelling reason to consider online programs. After careful consideration of both options you should be able to come to a conclusion as to which form of education is a better fit for you.