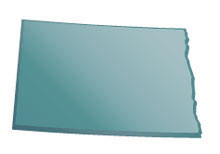 MSW in ND | Master of Social Work in North Dakota
Located in the north of the Midwest, North Dakota is a beautiful state to live in and a great one to start your social work career. Regardless of whether you want to be a licensed social worker in Fargo or a school social worker in Bismarck, having an advanced degree is the best way to give you the skillset and knowledge you need to join the workforce. Over the past decade changing economic realities have caused workers to return to schools like the University of North Dakota and attain advanced degrees in their field. One of the best ways to adapt to this new reality is to attain an advanced degree thereby making your resume competitive. If you are considering a career in social work in North Dakota you will definitely want to evaluate whether a Master of Social Work (MSW) degree will help you meet your occupational goals. The MSW is a highly sought after degree in the human services field and in particular for the social work sub-sector.

<!- mfunc feat_school ->
Featured Programs:
Sponsored School(s)
<!- /mfunc feat_school ->
The state of North Dakota features three levels of social work licensure and you can fulfill the academic requirement for all three with a Master of Social Work (MSW) degree. They include the Licensed Social Worker (LSW), Licensed Certified Social Worker (LCSW) and the Licensed Clinical Social Worker (LICSW). We have a detailed step-by-step process article on how to become licensed at each level in our article
here
.
Finding the Right School for MSW in North Dakota
If you decide that getting a Master of Social Work is a critical step towards realizing your career aspirations, you will then want to begin finding a school that is a great fit for your personal situation. An excellent way to bring your goals into focus is by deciding what kind of career you want after you have completed your schooling. For example, if you want to be a Child Welfare worker employed by the North Dakota Department of Human Services you will want either a child welfare specific program or an advanced generalist program. This will bring clarity to your decision making process so that the school you choose is one that will best prepare you for your dream job. If you are not ready to commit to a specific career arc, then you will want to look for programs that are similar to the Advanced Generalist degree concentration offered by the University of North Dakota. By looking at the individual elements of various programs you will also learn what is available which will help you to refine and clarify what you are looking for in a school.
Career Options with a MSW

After you have earned your Master of Social Work diploma you will find that you have a tremendous amount of employment options available to you. There are many potential careers out there, for example you could consider a career that is akin to being a MSW Bereavement & Volunteer coordinator working for Friendship, Inc. in a city like Dickinson. There are myriad careers available to you out there that are worth considering including being a Social Work Supervisor employed by The Adults Adopting Special Kids Program in Fargo or another job very much like it. Having your Master of Social Work degree will ensure that you have a plethora of occupational choices available to you throughout your career in human services. Here at humanservicesedu.org we have built a resource that can help you research this decision. Below you will find a fairly short list of some of the many positions you will qualified for with an MSW. For more in-depth research consult our section on job descriptions:
Social Service Screener
Child Welfare Case Manager
Social and Community Service Manager
Licensed Clinical Social Work
Aging and Disability Services Case manager
Eligibility worker
Marriage and Family Therapist
School Social Worker
Social Work Administrator
Social Service Permanency Worker
MSW Programs in North Dakota
Finding the Right Program for You
There are several important elements to research and analyze as you work towards a final decision on the best Master of Social Work program for you. One of the simplest decisions to make is in determining whether an online program (more on this below) or a traditional physical campus is a better match for your personal situation and preferences. You will want to evaluate your learning style, need for flexibility, living situation preferences and finances as you make this decision. If you decide that a physical campus such as the Grand Forks (Pop. 52,838) campus of the University of
North Dakota is a better fit for you, then you should be able to eliminate any program in which the school is located in an area you do not wish to live. After choosing a campus type, you can shift your focus to comparing and contrasting the key elements of the schools and programs you are considering:
Program accreditation (CSWE etc.)
Admissions requirements
Program prestige
The curriculum
The financial costs of the program
Undoubtedly the most important element to evaluate in any given program is the curriculum. It is crucial that you find a program that gives you the skillset you will need to meet your desired career goals. Some aspects of MSW curriculums will carry over from one school or program to the next and some concentrations such as the Advanced Generalist degree concentration offered by the University of North Dakota are designed to give you a broad knowledge base and flexible skillset. It is wise to focus on finding a program with either a generalized curriculum, or if possible a program that is custom designed to teach the skills you will need to fulfill your personal career goals. If you are interested in pursuing a career as a Licensed Clinical Social Worker you will want to also look into licensure information which you can find in our article on the subject here:
Your personal finances and educational background will need to be considered as you evaluate whether the admissions requirements and tuition costs of the program are acceptable given your personal situation. As a measuring stick, you can consider the tuition rate offered by the University of North Dakota which charges North Dakota residents $7,531 for a full academic year, Non-residents $17,938 per year and for Minnesota natives, they have a reciprocity program that lowers their rate to $9,094, almost half what other non-residents pay. There are always many and sundry fees, the costs of text books and other supplies as well as room and board to consider when weighing the costs of various schools, however the more research you do the better your overall decision-making process will be.
Online MSW Degree Programs in North Dakota
There are several pros and cons to online programs as well as their traditional "brick and mortar" campus counterparts. Among the advantages offered by online programs are that many of them offer significant financial advantages in terms of tuition and other costs. This can be extremely helpful for students who have a tighter budget. An additional difference offered by many online programs is their relative flexibility compared to their traditional peers. With flexible class schedules along with customizable program completion rates, online programs generally allow for a much greater degree of flexibility for the student. This can be particularly beneficial to some students, including: parents of young children, students who work full time for financial reasons, adults returning to academia after a long break and other students who see flexibility as a crucial component to their education. Some students will find that the ability to take classes from their office or the comfort of their own home is a very compelling attribute of an online program. You will have to evaluate the differences between online programs and traditional campuses to determine which one is the best fit for your personal educational needs.