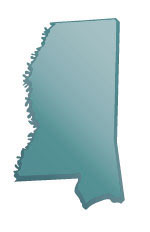 Mississippi Psychology Education Overview
Psychology Licensure in Mississippi
Those human services workers who have become licensed Psychologists will find that there is a tremendous diversity of potential careers in the state of Mississippi. A wide array of organizations both public and private, are in need of licensed Psychologists. Whether you want to set up a private practice in Jackson or a work at a school in Gulfport, Mississippi has a diversity of options for those who wish to become licensed as Psychologists. Mississippi can lay claim to a population of over 2.9 million people, this size of a population will have need of licensed Psychologists in many different contexts. A quick trip to the Bureau of Labor and Statistics website will reveal that a mean yearly wage of $47,2101 is what you can anticipate as a Psychologist in Mississippi. If working in an ever changing and stimulating environment sounds appealing, you may wish to consider employment with one of Mississippi's 121+ Major hospitals2. If you have a degree concentration that includes child psychology or have a pull to work with children, then you may want to look into finding work at one of Mississippi's 140+ school districts3. If you have your license to practice psychology a whole world of potential careers will open up for you. We have created a guide to help you streamline the process of earning your license to practice psychology which you will find below.
<!- mfunc feat_school ->
Featured Programs:
Sponsored School(s)
<!- /mfunc feat_school ->
<!- mfunc search_btn -> <!- /mfunc search_btn ->
Required Educational Background
Earning your license to practice Psychology in Mississippi is a challenging task, but one with tremendous rewards for those who are able to complete it. In Mississippi, you will need your doctorate in Psychology to apply for licensure, which in turn means having already earned your Bachelor and Master of Psychology.
Completing your studies to earn a Bachelor of Psychology is a smart way to find out if a career in Psychology is one that resonates with your skills and interests. The nice thing about a Bachelor's degree in psychology is that even if you discover you don't like the discipline itself, the degree itself is one of the most sought after Bachelor degree's by prospective employers in the human services field.
Mississippi does not have licensure for those who have not yet earned their doctorate in Psychology. However, having your Master of Psychology is extremely useful even if you choose to end your schooling without earning your Ph.D. You will find that your degree is a very marketable degree for many careers in human services. Even if you choose not to pursue licensure, your degree will be very useful in finding employment.
Once your doctorate in psychology from an APA approved school you will need to start accumulating your required hours of field experience.
Field Experience

To verify your field experience component, you will need to do the following actions:
You will need to complete an APA approved internship as described here:
You will need to accumulate an additional 2000 hours after you have completed your internship. This must be done over the course of not more than 2 years.
You will need to apply for licensure, get approval and take your examination as explained below.
You will want to be versed with Mississippi specific rules and regulations for licensure. These laws change so it is good to make sure you have current information, you can find that information here:
Examination
Once you have completed your field experience you can apply to take the Examination for Professional Practice in Psychology (EPPP).
Pass the EPPP with a score meeting the Mississippi minimum
You can find some helpful information about your EPPP here:
1 http://www.bls.gov/oes/current/oes193031.htm
2 http://en.wikipedia.org/wiki/List_of_hospitals_in_Mississippi
3 http://en.wikipedia.org/wiki/List_of_school_districts_in_Mississippi