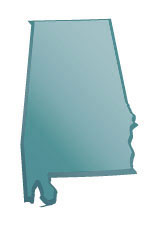 MSW in AL | Master of Social Work in Alabama
Alabama is part of the Southern US and hosts a unique culture along with a long and storied history. Alabama also has tremendous opportunities for social workers who have excellent educations. In the past decade the labor force in the US has responded to economic hardship by returning to school and emerging far more educated than they were 10 years ago. This has in turn, lead to employers raising the bar for many positions. Now days a Master's degree is increasingly seen as the minimum to get an interview even for jobs that ostensibly only require bachelor's degrees. In order to remain competitive in today's job market you need to make sure you have a top-shelf education in your discipline. If you wish to have a career as a social worker in Alabama, the best educational option is to attain a Master of Social Work (MSW) degree. You will definitely make your application stand out for many jobs and it will also open the door to many career options that might otherwise be closed to you. Located in the Southern US, Alabama has a beautiful and rustic charm matched by few states. There are also a wide variety of possible career paths in Human Services for those who earn their Master of Social Work (MSW) degree.
<!- mfunc feat_school ->
Featured Programs:
Sponsored School(s)
<!- /mfunc feat_school ->
With a robust population of over 4.8 million, there is substantial demand and a wide variety of opportunities and niches you can find and fill with your Master of Social Work (MSW) degree. You are guaranteeing the widest possible variety of career options in Social Work regardless of whether you want to be a Licensed Clinical Social Worker in Tuscaloosa, work as a Medical Social Worker at one of Mobile's many hospitals or interact with children at one of the many school districts in Huntsville. Alabama offers one two very distinct options, with its many rural areas in desperate need of additional Human Services, those who feel drawn to working in the countryside will find plenty of ways they can be of service. For those who prefer a more urban backdrop for their work, Alabama has several large cities such as Birmingham that provide one with a diverse group of clients to work with. Regardless of your goals in Social Work and Human Services, having your Master of Social Work (MSW) degree will help you to be of service to your fellow citizens of the great state of Alabama.
With an MSW you will be able to pursue any of the levels of licensure found in Alabama including: the Licensed Baccalaureate of Social Work (LBSW), to the Licensed Graduate of Social Work (LGSW), the Licensed Certified Social Worker and even the highest tier of licensure, the Private Independent Practice (PIP). You can find out more about licensure in Alabama here and also on Alabama State Board of Social Work Examiners.
Finding the Right School for MSW in Alabama
Having been awarded your MSW will give you the option of pursuing many different careers such as becoming a Hospice Social Worker at the Gadsden Regional Medical Center. With an MSW you will be able to not only apply for the more advanced social work positions at an agency like the Catholic Health Initiatives, but also make your resume shine if you prefer to work in lower tier positions such as being a Social Service Case Worker through the state Department of Human Resources in Talladega. Once you have seen how important it is to have an MSW in the current job market in cities like Mobile and Birmingham, you will be able to shift your focus to finding a school that is a perfect match for your needs.
With all the options available to you, it is a wise decision to thoroughly research a variety of careers and find one that resonates with you such as being a Licensed Clinical Social Worker in Tuscaloosa. By doing this you will be able to really clarify your educational needs. This will help you to understand exactly what you are looking for in an MSW program. Curriculums for MSW programs will have many common elements across all schools whether that is the University of Alabama or Alabama A&M University. However, some programs have been customized to help MSW students reach specific outcomes in terms of final careers. If becoming a licensed clinical social worker is appealing to you, then you will want to find a program that emphasizes working with children in Social Work in the curriculum as is the case at the University of Alabama. In order to be thorough and make an informed decision it is wise to take the time to evaluate several schools and programs to find one that is a perfect fit for your personal educational needs.
Career Options with a MSW

Once you have earned your MSW you will have many occupations available to you. For instance you will be able to be a Social Worker at the Department of Behavioral Medicine at the Southeast Alabama Medical Center in Dothan Alabama. You will also have a competitive edge in jobs that don't require a Master's degree such as being a Social Service Case Worker in Birmingham. Here at humanservicesedu.org we have built a resource that can help you research this exact question. Below you will find a fairly short list of some of the many positions you will qualified for with an MSW. For more in-depth research consult our section on job descriptions:
Aging and Disability Services Case manager
Licensed Clinical Social Work
Eligibility Worker
Social Service Screener
Child Welfare Case Manager
Social and Community Service Manager
Marriage and Family Therapist
School Social Worker
Social Work Administrator
Social Service Permanency Worker
MSW Programs in Alabama
Finding the Right Program for You

It is a wise idea to take the time to thoroughly compare and contrast several schools and programs so you can make an informed decision. One of the first things you will want to evaluate to narrow down your list is whether you prefer an online or traditional campus such as Alabama's A&M University in Huntsville which boasts a population of 182,956 people. You will want to evaluate a few different elements as you make this choice. Some things to consider are: living situation (does attending the University of Alabama in Tuscaloosa with 91,650 people sound appealing), learning style, flexibility and finances. For those who feel that a traditional campus is a better fit, you will be able to quickly narrow down your list of prospective schools based on the area you wish to live. Once you have made a decision on whether you prefer an online or traditional campus, you can start evaluating some of the aspects of schools and programs you are considering:
Program accreditation (CSWE etc.)
The curriculum
Admissions requirements
Program prestige
The financial costs of the program
In order to evaluate the programs you are researching you will need to maintain a focus on your end employment goals. By discovering what it is you wish to do for your career you will also learn what components of various programs will be helpful to you. Choosing a MSW program that prepares you for your career is of the utmost importance. Most MSW curriculums will have a lot of crossover between different schools or there could be generalist programs such as is the case with the MSW program at Alabama A&M University to prepare one for virtually any Social Work career. However, some MSW programs are customized to help students find a specific line of employment after graduation. You will need to decide whether a general or specialized MSW program is right for you based on your employment goals.
If becoming a licensed clinical social worker in Alabama is your career goal, then you will want to find a school and program that has been accredited by the Council on Social Work Education (CSWE). Deciding on a program that has been CSWE accredited is a wise decision as it will meet the educational requirement for licensure in Alabama. Another advantage to choosing a CSWE accredited school is that a program with this accreditation will meet the requirements for most other states as well.
You will of course need to take your financial situation into account as you make the decision on which school is the best fit for you, for example yearly tuition at Alabama A&M University is $337 per semester hour for residents and $674 per semester hour per non-residents as well as various fees, housing and books. A final point to consider is to see if the school you are evaluation is considered to be exceptional by the social work community as is the case with the University of Alabama's program.
Online Programs

There are several significant differences between online programs and their traditional campus peers. For example, online programs will often offer a much lower financial cost than standard campuses for a variety of reasons. For many students it is the tremendous flexibility of online programs that is the most compelling argument over a traditional program. You can really see the flexibility in online programs in terms of class times and program completion rate. In many cases, class times and program completion rate are highly modular and the student can tailor them to meet their own needs. For certain non-traditional students this kind of flexibility is critical to meeting their educational needs. Some students who may benefit from this kind of flexibility can include: busy parents, adults who are returning to education after an extended break, students who are working full time for financial reasons or others for whom flexibility is critical. Being able to attend class from the comfort of their own home is another reason some will greatly prefer online programs. There are pros and cons to both traditional campuses and online programs you will have to discover for yourself which method of education is better for you.
Alabama Colleges with MSW Prerequisite and Preparation Degree Programs
Alabama A & M University
4900 Meridian St
Normal, Alabama 35762
(256) 372-5000
my.aamu.edu

Alabama State University
915 S Jackson Street
Montgomery, Alabama 36101-0271
(334) 229-4400
www.alasu.edu

Athens State University
300 N Beaty St
Athens, Alabama 35611
(256) 233-8100
www.athens.edu

Auburn University
Main Campus
Auburn, Alabama 36849
(334) 844-4000
www.auburn.edu/

Birmingham Southern College
900 Arkadelphia Road
Birmingham, Alabama 35254
(205) 226-4600https://www.bsc.edu/index.html

Faulkner University
5345 Atlanta Hwy
Montgomery, Alabama 36109-3378
http://www.faulkner.edu/

Huntingdon College
1500 East Fairview Avenue
Montgomery, Alabama 36106-2148
(334) 833-4222
www.huntingdon.edu

Jacksonville State University
700 Pelham Road North
Jacksonville, Alabama 36265
http://www.jsu.edu/

Judson College
302 Bibb St
Marion, Alabama 36756
(334) 683-5100
www.judson.edu

Miles College
5500 Myron Massey Blvd
Fairfield, Alabama 35064
(205) 929-1000
miles.edu

Oakwood University
7000 Adventist Blvd NW
Huntsville, Alabama 35896
(256) 726-7000

Samford University
800 Lakeshore Drive
Birmingham, Alabama 35229-2240
(205) 726-2011
www.samford.edu/admission/

Talladega College
627 W Battle St
Talladega, Alabama 35160
(256) 761-6100

The University of Alabama
739 University Blvd
Tuscaloosa, Alabama 35487-0166
(205) 348-6010
gobama.ua.edu

Troy University
University Avenue
Troy, Alabama 36082-0001
(334) 670-3100
www.troy.edu/admissions

Tuskegee University
Kresge Center
Tuskegee, Alabama 36088-1920
http://www.tuskegee.edu/

University of Alabama at Birmingham
Administration Bldg Suite 1070
Birmingham, Alabama 35294-0110
(205) 934-4011
uab.edu/cas/socialwork/graduate/admissions/

University of Mobile
5735 College Parkway Drive
Mobile, Alabama 36613-2842
http://www.umobile.edu/

University of North Alabama
One Harrison Plaza
Florence, Alabama 35632-0001
(256) 765-4100
www.una.edu/admission

University of South Alabama
307 N University Blvd
Mobile, Alabama 36688-0002
(251) 460-6101
www.southalabama.edu