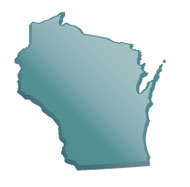 MSW in WI | Master of Social Work in Wisconsin
Wisconsin is located in the Great Lakes region and is a fabulous state to live in. Wisconsin it is also a state with plenty of opportunity for the social workers who have their Master of Social Work degree. In the past decade we have witnessed a sea change in our economy and workforce. Many workers have responded to the economic downturn of the past 6 years by returning to schools such as Loyola University's MSW program at Carthage in Kenosha, or staying longer in school to be competitive in the labor market by earning advanced degrees in their field. As the workforce has become increasingly well-educated it is now imperative to earn an advanced degree to remain competitive.

<!- mfunc feat_school ->
Featured Programs:
Sponsored School(s)
<!- /mfunc feat_school ->
In Wisconsin there are four levels of titles that the state protects through its rigorous licensure process. If you have a Master of Social Work (MSW) degree you will have met the academic background requirements for all four levels. The titles are as follows: the Certified Social Worker (CSW), the Certified Advanced Practice Social Worker (CAPSW), the Certified Independent Social Worker (CISW) and the Licensed Clinical Social Worker. If you are interested in licensure you should read our in-depth article on the subject
here
. You may also want to view the state
DSPS
.
Earning your MSW will open up a wide variety of career paths. They include a diversity of careers such as: child welfare case manager with the Wisconsin Department of Health services, licensed clinical social worker, school social worker at one of Wisconsin's 475+ school districts, social and community service manager and many others. In addition to careers that require an MSW, it is important to realize that in today's highly competitive marketplace many jobs that only require Bachelor's degrees are going to candidates with Master's degrees.
Wisconsin is a state where there is a lot that Social Workers can do to give back to their communities. In order to be able to operate at the highest levels with a great degree of expertise it is extremely wise to invest the time and money necessary to attain you Master of Social Work (MSW) degree. In order to fulfill this requirement for Social Work excellence you will want to take the time to seriously evaluate a number of MSW schools in West Virginia and the surrounding states in order to find a MSW program that will give you the knowledge and skillset to meet your career goals. With your Master of Social Work (MSW) degree in hand you will see that a great deal of occupations throughout the Human Services and Social Work sectors is suddenly available for you to pick from. For example if you want to help families who are trying to recover from the 2007/08 downturn by referring them to job training programs so that they can find a new career path, then you might want to become a Rehabilitation Case Worker in a city like Madison. If you are interested in helping the disabled you might want to evaluate whether a career in Milwaukee as an Aging and Disability Case manager might be a good fit for you. There are many directions you can go in once you have your Master of Social Work (MSW) degree.
Finding the Right School for MSW in Wisconsin
One way to bring clarity to your decision making process is by determining what sort of job you wish to have after you have completed your schooling and finding a compatible program. If you are interested in a career as a Clinical Social Worker you might want to find a school similar to the Loyola University's MSW program at Carthage in Kenosha which offers a degree concentration of Clinical Social Work. While there are similar aspects of Master of Social Work programs at different schools, the curriculum and skills offered by some programs can differ tremendously. If you are interested in having flexibility in career choices and haven't zeroed in on a final occupation you will want to find a school with an Advanced Generalist degree concentration such as is offered by the University of Southern California long distance MSW program. Analyzing the curriculum through the lens of your career goals can greatly help in finding the perfect school for you.
Career Options with a MSW
After you have been awarded your MSW you will find a broad spectrum of careers have become available to you. It is very helpful to spend time researching careers to find one that is a great fit for you. There are many possibilities in Social Work in a variety of contexts once you have your MSW, such as becoming a Hospice Social Worker employed by Ministry Healthcare in Neenah. You could also work for HCR Manorcare in Milwaukee as a Medical Social Worker. There are incredible amount of opportunities in Social Work once you have your Masters. Here at humanservicesedu.org we have built a resource that can help you research this exact question. Below you will find a fairly short list of some of the many positions you will qualified for with an MSW. For more in-depth research consult our section on job descriptions:
Aging and Disability Services Case manager
Licensed Clinical Social Work
Eligibility Worker
Social Service Screener
Child Welfare Case Manager
Social and Community Service Manager
Marriage and Family Therapist
School Social Worker
Social Work Administrator
Social Service Permanency Worker
MSW Programs in Wisconsin
Finding the Right Program for You
During the process of selecting the ideal MSW program you will want to compare and contrast a number of attributes of each program you are deciding between. There are a few ways to help you reduce the size of your prospective list of programs in a quick and efficient manner. One of them is reached by finding whether an online program (more on this below) or a traditional physical campus such as the University of Milwaukee campus in Milwaukee (Pop. 1.5 million metro) is better suited to meet your educational needs. You can approach this decision by considering your personal learning style, desired living situation and budget. If you find that a traditional physical campus is more appealing, you can easily determine which schools are appealing based upon the areas in which you wish to live. After all, there is a very significant difference between the campus of Loyola University Carthage in Kenosha (Pop. 99,218) and the University of Milwaukee campus in Milwaukee (Pop. 1.5 million metro). Once you have made a decision on whether you prefer an online or traditional campus, you can proceed to analyze some of the other elements of the Master of Social Work programs you are looking at:
The curriculum
Admissions requirements
Program accreditation (CSWE etc.)
Program prestige
The financial costs of the program
As you research various programs there are many elements you will want to take into consideration. The most important of all these is the curriculum. The skill set taught by the program is what prepares you for your career. It is critical that you choose a MSW program whose curriculum closely matches your desired occupation. The University of Milwaukee for example, offers a specialized degree concentration in Gerontology Social Work which is a great type of program and concentration to consider for those looking to take advantage of demographic shifts providing job security by learning a skillset that is designed for those who wish to help the elderly One thing you will want to discover is whether a specialized program tailored to your needs exists, or if a more generalized MSW program will be a better fit for you.
You will need to make sure that you meet any admissions requirements of the programs you are considering applying for. Financial considerations are of course a very important part of your selection process and you will need to weigh your personal financial situation against the costs of any programs you are seriously considering. To establish a benchmark for research consider the University of Milwaukee which has a tuition rate of $11,524 annually for residents taking 8+ credits per semester, $15,658 for residents of Minnesota taking 8+ credits per semester as part of their reciprocity program and $24,412 annually for Non-residents taking 8+ credits per semester. You will also need to include fees, room and board, texts and supplies in your cost analysis of several schools and programs so you can find the best fit for your budget.
Online MSW Programs in Wisconsin
Online programs have several significant differences compared to traditional programs that make them very appealing to different students. Often online programs have significantly lower tuitions than their traditional physical campus counterparts. Many online programs also offer far greater flexibility in terms of program completion rates and when classes are scheduled. This can be a key consideration for many students for whom flexibility is a critical consideration. The ability to take classes from the comfort of one's home or office is a huge boon to students with certain learning styles. There are advantages and disadvantages to both traditional campuses and online programs depending on your financial situation, lifestyle preferences, desired living situation and personal learning style.