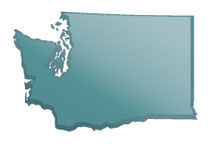 MSW in WA | Master of Social Work in Washington
Located in the Pacific Northwest region and renowned for its tremendous natural beauty, Washington is a state with tremendous opportunities for social workers who have excellent educational backgrounds. The economy has shifted and the American workforce is far more educated and well trained than it was 10 years ago. It is imperative that one remain competitive in this new economic frame work, and the best way to do that is to have an outstanding education. As the economy has changed and workers have become more skilled and better educated, employers have started to raise the bar. In the case of the social worker, the best route to ensuring a multitude of career options and a competitive advantage in the marketplace is to earn your Master of Social Work (MSW).

<!- mfunc feat_school ->
Featured Programs:
Sponsored School(s)
<!- /mfunc feat_school ->
The state of Washington boasts four levels of social work licensure which include: the Licensed Social Work Associate & Independent Clinical (LSWAIC), the Licensed Social Work Associate & Advanced (LSWAA), the Licensed Independent Clinical Social Worker (LICSW) and the Licensed Advanced Social Worker (LASW). With a Master of Social Work (MSW) degree you will meet the requirements for academic background for all four titles. The specifics of each level of licensure requirements can be found in our article
here
. The state website for licensing can be at
doh.wa.gov/
.
To start that ball rolling you will want to thoroughly research and evaluate several MSW schools in Washington in order to find a program that will prepare you for the kind of career you want to have as a Social Worker. One thing to realize about Social Work is that it is truly a vast field of work that includes many widely varying types of jobs. Some people find themselves to be very stimulated by work places that have a lot going on and operate at a fast pace, for these folks a job as a Medical Social Worker at a Hospital in Seattle helping people apply for and receive Medicare and Medicaid benefits could be a great match. Other people will feel drawn to take part in an organization with a specific goal they are trying to achieve and want to put their energy into seeing that goal manifest into reality. For these kinds of people a leadership position in a Non-Profit such as sitting on the board of directors is an excellent fit. The range of possibilities for Social Work occupations in Washington is broad and deep for those who have their Master of Social Work (MSW) degree.
Finding the Right School for MSW in Washington

One of the best ways to bring your educational goals into focus is to take a moment to visualize the career you want to have after graduation. This will help bring clarity to your decision making process by letting you focus on schools that have programs that will best prepare you for your dream job. For example, if you feel called to join an administrative team within a Social Services agency you will do well to find a program similar to the University of Washington's MSW degree concentration in Administration and Policy Practice. If you are interested in working as a Licensed Clinical Social Worker you will want to look for a school that has a program similar to the University of Washington degree concentration in Mental Health Practice (for information on licensure regulations in Washington click here). If you haven't yet decided on a career track you will want to look for a school in Washington or online that offers and Advanced Generalist degree concentration so you have an adaptable skillset that will allow you to work within virtually any Social Work environment.
Career Options with a MSW

There are many different careers available to social workers who hold MSW degree in Washington. Another advantage of attaining your MSW is that you will be extremely competitive for jobs that do not technically require a master's degree. This allows you to have even greater flexibility in your career, both after graduation and down the road. If you are interested in becoming a part of a healthcare team you may wish to consider a career similar to the one offered at Med Travelers in Olympia as a Medical Social Worker – Acute where you are helping patients who have suffered from acute medical conditions achieve the best possible healing course. Here at humanservicesedu.org we have built a resource that can help you research this exact question. Below you will find a fairly short list of some of the many positions you will qualified for with an MSW. For more in-depth research consult our section on job descriptions:
Social Service Screener
Child Welfare Case Manager
Social and Community Service Manager
Licensed Clinical Social Work
Aging and Disability Services Case manager
Eligibility worker
Marriage and Family Therapist
School Social Worker
Social Work Administrator
Social Service Permanency Worker
MSW Programs in Washington

Finding the Right Program for You

To help you start to narrow down your potential schools you will want to decide is an online program or whether a traditional physical campus is the better fit for your lifestyle. If you decided that a physical campus such as the Eastern Washington University Campus in Cheney (Pop. 17,600) is a more desirable option, you can narrow you search of schools down to those in areas you wish to live. Some elements of your personal preferences you will want to evaluate include: finances, need for flexibility, learning style, and the area you wish to live in. After choosing a campus type, you can shift your focus to comparing and contrasting the key elements of the schools and programs you are considering in Washington:
Admissions requirements
Program prestige
The curriculum
Program accreditation (CSWE etc.)
The financial costs of the program
Most MSW programs will have aspects of their curriculum that are common amongst all programs. However, there are some programs that have been tailor made to prepare one for certain specialties such as clinical social work or management. You will want to review the curriculum of any potential program to make sure it closely matches your employment goals. Which may be an Advanced Generalist program or something specialized such as the Child Welfare Training and Advancement Program in Washington degree concentration offered at Eastern Washington University.
You will of course want to weigh your personal finances against costs as a way to narrow your choices to programs you can afford. For example, Eastern Washington University has a tuition rate of $323.27 per credit hour for resident and $748.37 per credit hour for non-residents. You will also need to consider the additional costs of texts, supplies and room and board as you analyze several schools and programs in order to find one that fits your financial budget and educational needs.
Online MSW Degree Programs in Washington

You will want to take the time to evaluate the ways in which online campuses and traditional ones differ in order to find the best fit for your personal situation and preferences. Online schools will often offer significant financial advantages when compared to traditional physical campuses for a variety of reasons. For many, the most compelling feature of online schools is that they offer tremendous flexibility to their students. Having flexible class times and also course completion rates is extremely helpful to certain students. This kind of flexibility can be very appealing to non-traditional students including: busy parents, students who are working full time for financial reasons, adults who are returning to education after an extended break or others for whom flexibility is critical. Being able to take a class from the comfort of your own home is another compelling reason to seriously consider online programs. While there are pros and cons to both kinds of campuses you will have to make your own decision as to which method of education is best for you.