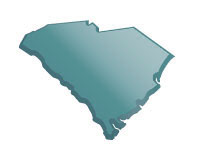 South Carolina Psychology Education Overview
Psychology Licensure in South Carolina
If you follow the steps necessary to become licensed to practice Psychology in South Carolina, you will find you have a great diversity of career options in the field of human services. You can go many directions with your license including: opening your own private practice in Charleston or working at a school in Columbia. With has a population of just over 4.6 million people, South Carolina is of moderate size. With a population of that size there are numerous options for employment when you have your license to practice Psychology. A Psychologist in South Carolina can anticipate a mean yearly wage of $82,100 according to the Bureau of Labor and Statistics1. Those with degree concentrations in Child Psychology or who otherwise would like to work with children may want to research job opportunities with one of South Carolina's 100+ School districts2. For those who enjoy fast paced and stimulating environments, you may wish to seek employment at one of South Carolina's 60+ major hospitals3. With your license to practice Psychology in South Carolina you will discover a whole host of potential job opportunities in human services. Below you will find our guide on how to navigate the process to become a licensed Psychologist in South Carolina.
<!- mfunc feat_school ->
Featured Programs:
Sponsored School(s)
<!- /mfunc feat_school ->
<!- mfunc search_btn -> <!- /mfunc search_btn ->
Required Educational Background
You will find that taking the necessary steps to become a licensed Psychologist in South Carolina is a challenging task but one that yields tremendous rewards upon completion. To reach the rarefied air of this summit, you will need to earn your Bachelor, Master and eventually Ph.D. in Psychology. This takes an internal discipline and focus that will test your character. It is however achievable and is a goal that will enrich your life for decades to come.
A real bonus on your journey to attain licensure in psychology is how valuable each level of degree attainment is. Whether you choose to find a career in one of the many human services positions that this degree makes you eligible for, or decide to go on to become a licensed psychologist, your Bachelor of psychology degree is an excellent item to have on your resume. It is also a critical step to take towards a fulfilling career in human services.
South Carolina requires that applicants for licensure have earned their Ph.D. in psychology. An important part of your journey to licensure is attaining your Master's degree in psychology. While you study for you Master's you will be able to focus on your specialization and learn about the kind of Psychology you will practice. It is worth noting that even if you don't want to continue your schooling and earn your doctorate, you will find that with a Master's in Psychology opens the way to a diverse selection of human services careers. So, remember that a Master of Psychology is an extremely valuable degree regardless of whether you decide to pursue full licensure or not.
To start on your journey to licensure you will need your doctorate in psychology from a board approved school. Once you have your doctorate you will need to earn your field experience.
Field Experience

To begin accumulating your required field experience for licensure, you will need to do the following:
You must apply for the preliminary application for licensure.
You will need two full years of supervised work in a professional setting at 1,500 hours per year for a total of 3,000 hours. The experience must be in your area of specialty under the supervision of a board approved supervisor who shares your specialty in psychology.
One year of your two years may be done as an internship or residency while you are earning your doctorate.
You supervisor must complete a Pre-doctoral supervision form during your internship/residency
The second year needs to be completed after you have been awarded your Ph.D. and must include a minimum of one hour per week of face-to-face supervision.
You will then need to apply for licensure, get approval and take your examinations as explained below.
You will want to familiarize yourself with South Carolina's specific laws and regulations regarding licensure. These laws change so it is good to make sure you have current information, which you can find here:
Examination
Once you have completed your field experience you can apply to take the Examination for Professional Practice in Psychology (EPPP).
Pass the EPPP with a score meeting the South Carolina minimum
Pass the South Carolina Oral Examination for Psychologists
You can find some helpful information about your EPPP here: