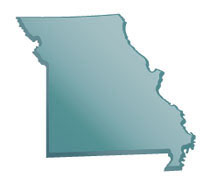 MSW in MO | Master of Social Work in Missouri
Missouri is a great state to live in and a great state to become a social worker in. If you are interested in becoming a social worker in Missouri you would be well advised to consider getting your Master of Social Work (MSW) degree. Few degrees offer such a tremendous diversity of choice in careers within the human services sector as the MSW such as working at the Missouri Department of Social Services
With the vast changes in the economy and workforce in the past ten years it is extremely wise to earn an advanced degree in your discipline. After the economic down turn in 2007/08 many workers decided to return to schools like the University of Missouri to retool their careers and earn advanced degrees. Having your MSW will really give you an edge in this challenging job market in addition to giving you greater options in regards to career choices. If you have a MSW there are many careers that will be available to you, such as: setting up a private practice as a licensed clinical social worker in Kansas City, becoming a case manager with the department of human services in Columbia or working at a non-profit in Independence.

<!- mfunc feat_school ->
Featured Programs:
Sponsored School(s)
<!- /mfunc feat_school ->
Missouri has a number of pre-requisites that must be met by individuals applying to become licensed social workers. Once you have your Master of Social Work (MSW) degree you will be eligible for all titles including: Licensed Social Worker (LSW), Licensed Master Social Worker (LMSW), Licensed Clinical Social Worker (LCSW) and Licensed Advanced Macro Social Worker (LAMSW). You can learn more about each of the requirements for each of these levels by viewing our article on the
subject
. The
Committee for Social Workers
.
Missouri is one of the most poverty stricken states in the U.S., particularly in its rural areas. There is a great need of Human Services professionals who bring the expertise offered by those who have advanced degrees such as the Master of Social Work degree (MSW). For those who want to help families to move towards self-sufficiency through helping clients retrain in new career skills, a job as a Rehabilitation Case Manager in a place like Jefferson City could offer an extremely rewarding occupation. Social Workers are always drawn towards helping people and the exact population of vulnerable citizens one feels called to aid is a very personal choice. If you believe in advancing specific causes looking to get involved in Non-profit work with an organization whose goals match your personal ethics can be one of the most fulfilling ways to earn a livelihood. If helping disabled community members ensure they have access to social safety net programs sounds like your ideal way to give back, then a career as an Aging and Disability Case Manager in an urban center like Oklahoma City might be a perfect fit for you. There are so many options and ways to provide Human Services to the people of Missouri once you have earned your Master of Social Work degree (MSW).
Finding the Right School for MSW in Missouri
Earning your MSW will help you tremendously in terms of broadening your employment horizons and helping you to be competitive in the current job market. This is why it is so important that you determine the career you want to have after graduation, such as looking at careers like being a Medical Social Worker at SSM Home Care in Lake Saint Louis or a similar job in another city. If you take the time to find a job that really speaks to you, then you can begin to understand what your educational needs are in terms of curriculum. Then you can compare and contrast several schools and programs to make an informed decision. Evaluating the curriculum of the school is very important as some MSW programs in Missouri are tailor made for students who want to have a specific career after graduation such as becoming a leadership team member after earning your degree concentration in Policy, Planning and Administration in Human Services from the University of Missouri or a similar school.
Career Options with a MSW

After earning your MSW in Missouri you will find that a great many career paths have become available to you. By doing some in-depth research on a number of potential jobs you will understand what careers are available and bring clarity to what kind of educational you will need. As an example occupation you could hold, consider working with children with cancer as a Medical Social Worker at Children's Mercy Hospitals & Clinics in Kansas City or a similar job in another town. Here at humanservicesedu.org we have built a resource that can help you research this decision. Below you will find a fairly short list of some of the many positions you will qualified for with an MSW in Missouri. For more in-depth research consult our section on job descriptions:
Social and Community Service Manager
Licensed Clinical Social Work
Social Work Administrator
Social Service Permanency Worker
Social Service Screener
Marriage and Family Therapist
School Social Worker
Child Welfare Case Manager
MSW Programs in Missouri

Finding the Right Program for You

You will need to carefully research and evaluate several elements of each MSW program you are considering in order to make an informed decision. One of the first considerations you will want to make is on whether you find that a physical campus or an online program (more on this below) is a better fit for your personal learning style. Both have their advantages and disadvantages so this choice comes down to your personal preferences in regards to living situation, finance, learning style and need for flexibility. If you decide that a traditional campus such as the University of Missouri – Kansas City campus in Kansas City (Pop. 459,000) is a better fit for you, then you will be able to quickly narrow down your search to schools located in areas you want to live. After all there is a large difference in quality of life between living on campus in the University of Missouri – Kansas City campus in Kansas City (Pop. 459,000) as compared to the University of Missouri campus in Columbus (Pop. 110,000). Once you've decided on physical vs. online campus, you will want to turn your attention to the following aspects of any program you might be considering:
Program accreditation (CSWE etc.)
Admissions requirements
Program prestige
The financial costs of the program
The curriculum
You will always want to keep your end employment goals in mind as you compare and contrast different MSW programs. It is critical that the curriculum of the program you choose closely match your desired career. For example, some programs have been tailored to give the skillset required future Licensed Clinical Social Workers (more info on licensure in Missouri can be found here: as is the case with the Advanced Clinical Practice degree concentration at University of Missouri. This is perfect for some students, but would not give the result many other students are looking for A careful review of the curriculum along with a discussion with the school's admissions office about your academic needs is highly recommended before you make a final decision.
Of course it is important to weigh your financial situation against the costs of any program you are considering. As a benchmark for costs you could look at a school like Missouri State where yearly tuition for residents not including fees, books or room and board is $4,356 vs non-residents who pay $8,712 which is a good beginning metric as you compare several schools costs associated with getting your MSW and finding the perfect program for you.
Online MSW Programs in Missouri

There are advantages to online programs that make them very appealing to certain students. For example, often online programs have far lower tuitions than their traditional counterparts. Another important advantage of many online programs is that they often have much greater flexibility in both class schedules and also the rate at which one can complete the Missouri MSW program. Both accelerated programs and also programs for busier students are available through some programs. This can be a key consideration for adults who are returning to education after a break, busy parents or others for whom flexibility is at a premium. Being able to take classes from the office or one's own home is another compelling reason to consider online programs. There are pros and cons to both traditional campuses and online programs you will have to discover for yourself which style of education is a better fit for you personally.
Avila University
11901 Wornall Rd
Kansas City, MO 64145-1698
(816) 942-8400
Baptist Bible College and Graduate School
628 E Kearney
Springfield, MO 65803-3498
(417) 268-6060
Calvary Bible College and Theological Seminary
15800 Calvary Road
Kansas City, MO 64147-1341
(816) 322-0110
College of the Ozarks
Point Lookout, MO 65726-0017
(417) 334-6411
www.cofo.edu/
Cosmetology Concepts Institute
1611 Burlington Street Suite A
Columbia, MO 65202
(573) 449-7527
Crowder College
601 Laclede Ave
Neosho, MO 64850
(417) 451-3223
Culver-Stockton College
1 College Hill
Canton, MO 63435-1299
(573) 288-6000
www.culver.edu
Drury University
900 N.Benton
Springfield, MO 65802-3791
(417) 873-7879
www.drury.edu
East Central College
1964 Prairie Dell Rd
Union, MO 63084
(636) 583-5193
www.eastcentral.edu
Evangel University
1111 N Glenstone
Springfield, MO 65802
(417) 865-2811
Fontbonne University
6800 Wydown Blvd
Saint Louis, MO 63105-3098
(314) 862-3456
www.fontbonne.edu/admissions/
Hannibal-Lagrange College
2800 Palmyra Rd
Hannibal, MO 63401-1999
(573) 221-3675
www.hlg.edu
Independence College of Cosmetology
815 W 23rd St
Independence, MO 64055
(816) 252-4247
Jefferson College (Hillsboro, MO)
1000 Viking Dr
Hillsboro, MO 63050-2440
(636) 797-3000
Lincoln University-Jefferson City
820 Chestnut
Jefferson City, MO 65102-0029
(573) 681-5000
www.lincolnu.edu