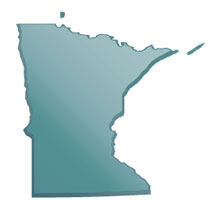 MSW in MN | Master of Social Work in Minnesota
Located in the north of the Midwest region and renowned for its tremendous natural beauty, Minnesota is a state that needs social workers with excellent educational backgrounds to join the human services workforce. The American workforce is far more educated and well trained than it was 10 years ago due to a variety of factors. This is why now more than ever, it is imperative to have an outstanding education as you might receive from a university similar to Minnesota State University to be able to secure the career you are looking for. As the economy has changed and workers have become more skilled and better educated, employers have started to raise the bar. Many jobs that previously required Bachelor's degrees now require or at least greatly prefer candidates with Master's degrees. In the case of the social worker, the best route to ensuring a multitude of career options such as working at the Minnesota Department of Human Services and a competitive advantage in the marketplace is to earn your Master of Social Work (MSW).

<!- mfunc feat_school ->
Featured Programs:
Sponsored School(s)
<!- /mfunc feat_school ->
Minnesota has strict regulations surrounding social work licensure and requires a Master of Social Work (MSW) degree for almost every level of licensure. Once you have your MSW you will be able to apply for the titles: Licensed Social Worker (LSW), Licensed Graduate Social Worker (LGSW), Licensed Clinical Social Worker (LCSW) and Licensed Independent Clinical Social Worker (LICS). You can learn more about the individual requirements of each level of licensure by reading our article on the matter
here
. You may also wish to review official
Minnesota Board of Social Work
.
The land of a thousand lakes is also the land of a thousand opportunities for those who are in possession of a hard earned Master of Social Work degree (MSW). Once you have taken the time to complete your Master's program you will find that the doors to a rich array of occupational choices have opened up for you. These could include working with teens in a small town like Thief Falls as a School Social Worker at the local High School. Others may feel drawn towards helping children find a new family and indeed a second chance at life as a Social Services Permanency Worker helping place children for adoption in St. Paul. Being as far north as it is, Minnesota has many who suffer from Seasonal Affect Disorder and many other mental or emotional issues. One way to help mitigate this problem and give back to your community in Minnesota is to earn your Master of Social Work degree (MSW) as part of your path towards becoming a Licensed Clinical Social Worker and opening your own private practice in Minneapolis. The choice of careers is yours to make once you have empowered yourself by graduating with your Master of Social Work (MSW) degree.
Finding the Right School for MSW in Minnesota

Once you have determined that getting an MSW is a key to your educational goals, you will want to begin the process of finding a school that's a good fit for you. In order to start narrowing down your choices of schools you may want to start by looking at what your career goals are and find a job that sounds appealing to you such as a career as a Social Worker LGSW/LICSW in the Emergency Department of the world famous Mayo Clinic in Rochester. Once you know what you want for a career you will be able to bring clarity to what you are looking for in a potential MSW program. However, some schools offer specially tailored programs to help train people in specific specialties such as the Health, Aging and Disability concentration at the University of Minnesota so you can go on to a career in Gerontology Social Work as an example. By looking at the specific elements of various programs you will also learn what is available and also help you start to see what you are looking for in a program.
Career Options with a MSW

There are many different careers available to social workers who hold a MSW degree. You can choose from the most advanced social work jobs or just be highly competitive for jobs that don't require as much training. For instance, you might enjoy a career like being a Hospice Social Worker (MSW) working for Lakes Home Caring in Fairview or a similar job in another city. Here at humanservicesedu.org we have built a resource that can help you research this exact question. Below you will find a fairly short list of some of the many positions you will qualified for with an MSW. For more in-depth research consult our section on job descriptions:
Social Service Screener
Child Welfare Case Manager
Social and Community Service Manager
Licensed Clinical Social Work
Aging and Disability Services Case manager
Eligibility worker
Marriage and Family Therapist
School Social Worker
Social Work Administrator
Social Service Permanency Worker
MSW Programs in MN
Finding the Right Program for You
Some elements of your personal situation you will want to consider include: finances, need for flexibility, learning style, and what area you wish to live in. You can narrow your focus to potential schools depending on location if you decide a physical campus such as the Minnesota State University campus at Mankato (Pop. 39,309) is a good fit for your lifestyle needs compared to say the University of Minnesota Twin Cities campus in Minneapolis (Pop. 3.3 million metro area). Once you have chosen a campus type, you can concentrate on comparing and contrasting the key aspects of the schools and programs you are considering in Michigan:
The curriculum
Program accreditation (CSWE etc.)
Admissions requirements
Program prestige
The financial costs of the program
Keep in mind that while most MSW programs will have aspects of their curriculum that are common amongst all programs, there are some programs that have been tailor made to prepare one for certain specialties as is the case with the Clinical Mental Health degree concentration at the University of Minnesota for example. You will want to review the curriculum of any potential program closely to make sure it matches your desired employment goals.
If a career as a licensed clinical social worker is your goal you will want to narrow your search to only include programs that have are accredited by the Council on Social Work Education (CSWE). Choosing a program that is accredited by the CSWE is a choice that will give you greater flexibility. CSWE accredited schools will meet the requirements not only for licensure in Minnesota but also most other states. More on licensure in Minnesota here.
You will want to make sure that any program you choose fits your personal finances and can use that as a way to weed out some programs. For example, Minnesota State University has tuition of $394.98 per credit regardless of whether you are a resident or non-resident, this is not inclusive of fees, books and room and board. You will want to get tuition estimates for several schools to help in your analysis of a potential final program to attend. A final consideration to take into account is program prestige as some programs may be preferred by certain employers.
Online MSW Degree Programs in Minnesota
You will want to take the time to compare and contrast the ways in which online campuses and traditional ones differ in order to find the better fit for you. In most cases, online schools will offer significant financial advantages due to lower tuitions. Perhaps the most compelling feature of online schools is that they offer greater flexibility. Having flexible class times and also course completion rates is a huge boon to certain students. This kind of flexibility can be very appealing to non-traditional students such as: students who are working full time for financial reasons, adults who are returning to education after an extended break, busy parents or others for whom flexibility is critical. For some students, the ability to take a class in the comfort of their own living space is another compelling reason to consider online programs. While there are pros and cons to both kinds of campuses you will have to make your own decision as to which method of education is best for you.
Augsburg College
2211 Riverside Ave
Minneapolis, MN 55454
(612) 330-1000
www.augsburg.edu

Bemidji State University
1500 Birchmont Dr
Bemidji, MN 56601
(800) 475-2001
www.bemidjistate.edu

Bethel University
3900 Bethel Dr
Saint Paul, MN 55112-6902
(651) 638-6400
cas.bethel.edu/

Century Community and Technical College
3300 Century Ave N
White Bear Lake, MN 55110
(651) 770-3200
www.century.edu

College of St Catherine
2004 Randolph Ave
Saint Paul, MN 55105
(651) 690-6000
www.stkate.edu/admissions/

Concordia College at Moorhead
901 S 8th St
Moorhead, MN 56562
(218) 299-4100
www.cord.edu/admissions1.php

Concordia University-Saint Paul
275 Syndicate Street North
Saint Paul, MN 55104-5494
(651) 641-8278
www.csp.edu/admission/

Crown College
8700 College View Drive
Saint Bonifacius, MN 55375-9001
(952) 446-4100

Gustavus Adolphus College
800 West College Avenue
Saint Peter, MN 56082-1498
(507) 933-8000
admission.gustavus.edu

Hamline University
1536 Hewitt Avenue
Saint Paul, MN 55104-1284
(651) 523-2800
www.hamline.edu/

Mesabi Range Community
and Technical College
1001 Chestnut St W
Virginia, MN 55792
(218) 741-3095
www.mesabirange.edu

Metropolitan State University
700 E Seventh St
Saint Paul, MN 55106-5000
(651) 793-1212
www.metrostate.edu

Minnesota State Community
and Technical College
1414 College Way
Fergus Falls, MN 56537-1000
(218) 736-1500
www.minnesota.edu/admissions/

Minnesota State University-Mankato
South Rd and Ellis Ave
Mankato, MN 56001
(507) 389-1866
www.mnsu.edu/admissions/

Minnesota State University-Moorhead
1104 7th Ave S
Moorhead, MN 56563
(218) 477-4000
www.mnstate.edu/admissions/

Minnesota West Community
and Technical College
1593 11th Ave
Granite Falls, MN 56241
(320) 564-4511
www.mnwest.edu/admissions/

Northland Community
and Technical College
1101 Hwy # 1 East
Thief River Falls, MN 56701
(218) 683-8800

Northwestern College-Saint Paul
3003 Snelling Ave N
Saint Paul, MN 55113-1598
(651) 631-5100
www.nwc.edu/admissions

Pillsbury Baptist Bible College
315 S Grove
Owatonna, MN 55060
(507) 451-2710

Ridgewater College
2101 15th Ave NW
Willmar,

MN

56201
(800) 722-1151https://www.ridgewater.edu
Rochester Community
and Technical College
851 30th Ave SE
Rochester,

MN

55904-4999
(507) 285-7210
www.rctc.edu/
Saint Cloud State University
720 Fourth Ave. South
Saint Cloud,

MN

56301-4498
(320) 308-0121
www.stcloudstate.edu
Saint Cloud Technical College
1540 Northway Drive
Saint Cloud,

MN

56303-1240
(320) 308-5000
www.sctcc.edu
Saint Marys University of Minnesota
700 Terrace Heights
Winona,

MN

55987-1399
(507) 457-1600
www.smumn.edu/
Southwest Minnesota State University
1501 State St
Marshall,

MN

56258-5468
(507) 537-7021
www.smsu.edu
St. Olaf College
1520 St Olaf Ave
Northfield,

MN

55057-1098
(507) 786-2222
www.stolaf.edu/
The College of Saint Scholastica
1200 Kenwood Ave
Duluth,

MN

55811-4199
(218) 723-6000
www.css.edu
University of Minnesota-Crookston
2900 University Ave
Crookston,

MN

56716-5001
(800) 862-6466
www.umcrookston.edu
University of Minnesota-Duluth
515 Darland Administration Bldg
Duluth,

MN

55812
(218) 726-8000
www.d.umn.edu
University of Minnesota-Twin Cities
100 Church Street SE
Minneapolis,

MN

55455-0213
(612) 625-5000
University of St Thomas-Saint Paul
2115 Summit Ave
Saint Paul,

MN

55105-1078
(651) 962-5000
www.stthomas.edu/admissions/
Walden University
155 Fifth Ave S
Minneapolis,

MN

55401
(800) 925-3368
Winona State University
8th and Johnson St
Winona,

MN

55987-5838
(507) 457-5000