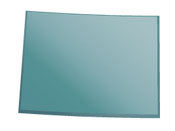 MSW in CO | Master of Social Work Degree, Colorado
With its tremendous natural beauty and strong economy, Colorado is a great state to live in and a great state to become a social worker in. Even though Colorado's economy is very healthy compared to other states, this does not mean that competition isn't quite fierce for jobs. If you are interested in becoming a social worker in Colorado, in virtually any capacity, you will want to consider getting your Master of Social Work (MSW) degree. There are very few degrees in human services that offer such a tremendous flexibility in choice of careers as the MSW from becoming a Medical Social Worker with PSA Healthcare in Aurora to being a Social Worker MSW for Banner Health in Loveland.
After you have earned your MSW you will find that many doors have opened in regards to your career including working for the state's Department of Human Services. You will have many routes you can take for your career such as: setting up a private practice as a licensed clinical social worker in Boulder, becoming a case manager with the department of human services in Columbine, helping children in Child Welfare in Denver, or working at a non-profit that has a cause you resonate with, there are diversity of career paths one can take once you've earned your MSW.

<!- mfunc feat_school ->
Featured Programs:
Sponsored School(s)
<!- /mfunc feat_school ->
Colorado has many opportunities for graduates of MSW programs. For example, you can begin the process of attaining licensure as a Licensed Social Worker (LSW) or a Licensed Clinical Social Worker (LCSW). We have a step-by-step article on the
Social Work Licensure
process. You can also do further research on this subject by viewing
The Department of Regulatory Agencies
.
In today's highly competitive marketplace, anything you can do to help your resume stand out is worth pursuing and of course the most certain way to do this is to earn your MSW. This saying is representative of how the labor force is increasingly well educated and in turn employers have the luxury of hiring only the most qualified of candidates such as positions in Medical Social Work with Banner Health going almost exclusively to MSW candidates. Having your MSW will really give you an edge in the job market in addition to giving you greater options in regards to career choices.
The Master of Social Work degree gives you the option of working in a variety of contexts within the field of Human Services. Colorado has both cities and rural areas that create demand for well-educated Social Workers. Those who have their MSW degree will find options in both the larger cities like Denver, but also the smaller suburbs and rural areas of Colorado such as Grand Junction. The MSW degree opens the door to help protect children by making you eligible for a career as a Child Welfare Case Manager in a city like Boulder. If you want to help families access additional resources in response to jobs lost in the recession, you will be seen as a prime candidate to become an Eligibility Worker in a Department of Human Services office in a city like Aurora. If you are interested in a leadership opportunity you might look to join a Social Work Administration position at a Human Services agency in Denver. As you can see, having your Master of Social Work degree (MSW) will open up many different options for a rewarding livelihood in Human Services.
Finding the Right School to earn an MSW in Colorado
Having your MSW in Colorado will help you in tight job markets such as Denver and Boulder where often the Department of Human Services is looking exclusively for MSW candidates. Just as important as the degree itself, is finding a program such as the one offered at Colorado State University School of Social Work or other school that meets your employment goals. You will want to thoroughly evaluate several schools and programs such as the Metropolitan State University of Denver School of Social Work. By comparing and contrasting several schools you will eventually be able to sift through the candidates and find one that meets your specific needs.
You will want to really zero in on several elements of each program to help you in making your decision. The first thing you want to do is envision your end goal in the form of what employment you want to attain after graduation. For example becoming a Licensed Clinical Social Worker you can find info on LCSW requirements in Colorado here: that works for the Department of Human Services in Grand Junction or becoming a Medical Social Worker at the McKee Medical Center in Loveland. By focusing on your end goal of employment you can really help clarify which Colorado schools are a good fit for you.
Career Options with a MSW
After earning your MSW in Colorado you will find that a great many options for career paths become available to you. Whether you want to become a case manager in child welfare through the Department of Human Services or a school social worker at one of the state's 179 school districts your career horizons will expand enormously once you have your MSW. Here is a list of some of the many positions are qualified for, once you attain your MSW and fulfill the requirements of any necessary licensure:
Social and Community Service Manager
Licensed Clinical Social Work
Social Work Administrator
Social Service Permanency Worker
Social Service Screener
Marriage and Family Therapist
School Social Worker
Child Welfare Case Manager
MSW Programs
Finding the Right Program for You

As you sit down to determine what kind of program is right for you, it is important to evaluate a number of aspects of the potential schools you are researching as you look at possible Colorado MSW programs. The first decision you will want to make is to determine whether an online or physical campus such as the Metropolitan State University of Denver (Pop. 620,000) or Colorado State University in Fort Collins (Pop 150,000) is better suited for your learning style, living situation and finances. If you find that the traditional "brick and mortar" campus is more appealing to you, this will help you to quickly determine schools that are acceptable to you based on areas you wish to live in as there is a big difference between Denver and Fort Collins for example. Once you've decided on physical vs. online campus, you will want to turn your attention to the following aspects of any program you might be considering:
Program accreditation (CSWE etc.)
Admissions requirements
Program prestige
The financial costs of the program
The curriculum
After you have started to narrow your list of prospective schools you will want to turn your focus to analyzing their MSW program in detail. Always you will want to keep your end employment goals in mind. If for example, you are interested in pursuing a career as a licensed clinical social worker, you will want to look for programs that have been accredited by the Council on Social Work Education (CSWE). Looking for programs that have been CSWE accredited is wise as it will not only get you started on the road to licensure in Colorado, most states require CSWE accreditation for prospective licensed clinical social workers.
It is very important that the curriculum of the program you choose closely matches your desired employment. Some programs for instance will be tailored to helping train future child welfare workers such as the Child Welfare track offered at Metropolitan State University of Denver School of Social Work. Other schools with have programs that are designed with a generalist approach such as the Advanced Generalist program at the Colorado State University School of Social Work. A careful review of the curriculum and discussion with the school is highly recommended before you make a final decision.
Of course it is important to weigh your financial situation against the costs of any school. For example, between 12 and 18 credit hours at Metropolitan State University of Denver for 2012/13 you can expect a tuition rate of $2,670 for residents and $8,511.06 for non-residents. This does not include fees, books or room and board. To put that in perspective keep in mind that the median yearly pay for Social Workers in Colorado is $48,670 according to the BLS.
While not as important as other elements, it is certainly worth researching if the program you are considering is well regarded in the Social Work community.
Online MSW Degree Programs in Colorado

For some an online program is a much better fit. There are several advantages to CO online programs. For example, some online programs have far lower tuitions than their traditional counterparts. Another huge advantage with online programs is that they often have much greater flexibility which can be a key consideration for adults who are returning to education after a break, busy parents or others for whom flexibility is at a premium. A number of online Colorado institutions as well as national schools offer streamlined or fast tracked programs that have a faster turnaround between entering school and joining the workforce. There are pros and cons to both traditional campuses and online programs you will have to discover for yourself which method of education is better for you.
Colorado Colleges with MSW Prerequisite and Preparation Degree Programs
Adams State College
(Alamosa, CO)
208 Edgemont Blvd
Alamosa, Colorado 81102
www.adams.edu/
Colorado Christian University
 (Lakewood, CO)
8787 West Alameda Avenue
Lakewood, Colorado 80226
http://www.ccu.edu
Colorado College
(Colorado Springs, CO)
14. E Cache La Poudre St.
Colorado Springs, Colorado 80903
(719) 389-6000www.coloradocollege.edu
Colorado State University
(Fort Collins, CO)
102 Administration Building
Fort Collins, Colorado 80523-0100
(970) 491-1101admissions.colostate.edu
Front Range Community College
(Westminster, CO)
3645 W 112th Ave
Westminster, Colorado 80031
http://www.frontrange.edu
Metropolitan State College of Denver
(Denver, CO)
Speer Blvd and Colfax Ave
Denver, Colorado 80217-3362https://msudenver.edu/
Montessori Education Center of the Rockies
(Boulder, CO)
4745 Walnut Street
Boulder, Colorado 80301http://www.mecr.edu
Rocky Mountain College of Art and Design
(Denver, CO)
1600 Pierce St
Denver, Colorado 80214
(303) 753-6046
www.rmcad.edu
University of Colorado at Boulder
(Boulder, CO)
Regent Drive at Broadway
Boulder, Colorado 80309-0017
(303) 492-1411www.colorado.edu/
University of Denver
 (Denver, CO)
2199 S. University Blvd
Denver, Colorado 80208http://www.du.edu
University of Northern Colorado
(Greeley, CO)
Carter Hall – Rm 4000
Greeley, Colorado 80639
(970) 351-1890
www.unco.edu/