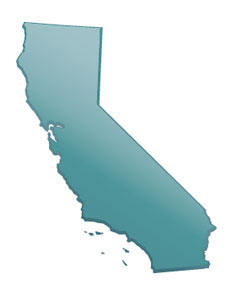 MSW in CA | Master of Social Work Degree California
California is one of the most populous states with one of the largest economies in the country. Its job market is also highly competitive. If you want to work in a social work capacity in California you are going to need to have an educational background that gives you a competitive edge. In Human Services, few degrees offer such a full spectrum of career options as the Master of Social Work (MSW) degree for example working as a Social Worker High Risk for Health Care Partners Medical Group in Long Beach. With an MSW you will have a wide variety of options as to how you go about your career, from becoming a licensed clinical social worker at Maxim Government Services in Delano, to helping children at the Children and Family Services Division of the California Health and Human Services Agency to working in a non-profit of your choice to help a population you want to focus on, there are diversity of career paths one can take once you've earned your MSW. The sheer amount of training and expertise one gains from completing their Master of Social Work program at a school like California State University in L.A. is extremely helpful regardless of what career path you plan on taking in the human services field.

<!- mfunc feat_school ->
Featured Programs:
Sponsored School(s)
<!- /mfunc feat_school ->
You will find a wealth of opportunities that become available to you after you have your MSW degree such as beginning the process of becoming a Licensed Clinical Social Worker (LCSW). You can find out the specifics of requirements for this title in our article on
California Social Work Licensure
. In addition, you can learn more from the
Board of Behavioral Science
.
Learn more about the USC MSW Online Program
You may ask yourself, why is it so important to differentiate your application from others in today's marketplace? It is often said in today's "employer's market" economy that "The Master's degree is the new Bachelor's degree". This means that prospective employers in cities like Sacramento that used to require a Bachelor's degree as a minimum requirement for a job such as a Social Worker with Citrus Valley Health Centers may decide to upgrade the minimum requirements and only seek the most qualified of candidates.
Once you have put in the work to attain your Master of Social Work degree (MSW) the field of occupational possibilities will widen dramatically. You can consider work as a Marriage and Family Therapist in Burbank if you enjoy the thought of couples counseling. If you are interested in Mental Health but want a broader clientele you may wish to look at becoming a Licensed Clinical Social Worker in a major city such as San Diego. If you want to work in a Non-profit that helps victims of Domestic Violence in Sacramento, you will be well equipped by having your Master of Social Work degree (MSW). One of the nicest things about having your MSW degree in California is that you will have such a tremendous diversity of potential career outcomes and locations to choose from. Being such a vast state California has many different sub-cultures and regional differences. Working in a small town like Yreka in Northern California will be considerably different from finding employment in Los Angeles or the surrounding suburbs. Once you have your MSW you will have so many choices it will become a matter of finding the niche that resonates most with your lifestyle and long term goals.
Finding the Right School for MSW in California

An MSW is clearly a critical asset in today's highly completive Social Work job market throughout California whether you are in the Bay Area, the Northern coastal region or Los Angeles. Choosing the right school is going to require that you spend a significant amount of time researching several schools, such as the California State University at San Bernardino and programs like the Substance Abuse concentration offered at Sacramento State University, in order to find one that meets your unique needs as a student. You will want to focus on several elements in making your decision. To begin you will want to determine what your future plans are for your degree. Are you hoping to become a part of a management team in the state's Health and Human Services Agency? Are you looking to obtain licensure as a licensed clinical social worker (if so you can find more information here: Do you want to find employment at a non-profit as your career goal? Narrowing the field of potential schools by determining your outcome first is an excellent way to get your bearings and help clarify what you want out of your program.
Career Options with a MSW

Once you have your MSW in California, you will be able to apply for jobs like being a Medical Social Worker II in Hospice Home Health in Sacramento with Kaiser Permanente. Below is a list of some of the many positions you can hold once you have earned your MSW and completed any required licensure in the state of CA:
Social Work Administrator
Social Service Permanency Worker
Social Service Screener
Marriage and Family Therapist
Social and Community Service Manager
Licensed Clinical Social Work
School Social Worker
Child Welfare Case Manager
MSW Programs
Finding the Right Program for You

You will want to consider a number of factors when you are researching possible California MSW programs. You will first want to determine whether you are looking for a program at an online or physical campus such as California State University, Stanislaus in Turlock (pop. 69,800) which is of course is a very different experience from California State University campus in Los Angeles (pop. 3.7 million). If you are looking for a brick and mortar campus in your area you will be able to narrow your focus quickly to schools in areas you wish to live. It is important to focus on the following elements of any program you might be considering:
Learn About USC Master of Social Work Program
The financial costs of the program
The curriculum
Program accreditation (CSWE etc.)
Program prestige
Once you've found some potential schools in California you will want to review their programs to determine which ones best fit your desired outcome in terms of employment. For instance, if you wish to become a licensed clinical social worker you will want to find a program at a school that is accredited with the Council on Social Work Education (CSWE). Finding a program that is CSWE accredited will allow you to begin the licensure process in California or any other state you wish to work in. You will want to make sure the curriculum closely matches your desired employment as different programs focus on different aspects of Social Work. Some lean more heavily towards training licensed clinical social workers such as the Community Mental Health Services concentration at University of California Berkeley, where as the Child and Family Services/Title IV-E Child Welfare Training Program is designed to train child welfare workers.
The financial costs of the program of course will weigh into your personal evaluation, for example the University of California Berkley has tuition and fees for 2012/13 of $9,669.75 for residents and $15,792.25 which does not include room and board or books. It is important to keep the big picture in mind and note that the yearly median wage for a Social Worker in California is $63,080 according to the BLS.
Finally, it is worth considering if your program is highly regarded in the social work community. Will there be networking opportunities in the program? Does the program have enough acclaim to stand out on its own? These are the kinds of additional questions you will want to ask yourself.
Online MSW Degree Programs in California
With the 100% online Master of Social Work at the University of Kentucky, you can earn a CSWE-accredited MSW that meets all the requirements for licensure in California through a school that's been preparing social workers for more than 80 years.
Online programs offer much greater flexibility when compared to other programs. Some online institutions also allow for accelerated programs so you can more quickly enter the workforce. It is definitely something you will want to consider when comparing the advantages of traditional "brick and mortar" programs versus online schools.
California Colleges with MSW Prerequisite and Preparation Degree Programs
Allan Hancock College
800 S College Dr
Santa Maria, CA 93454-6399
(805) 922-6966
http://www.hancockcollege.edu/

Alliant International University
10455 Pomerado Road
San Diego, CA 92131-1799
(858) 635-4000
http://www.alliant.edu

Antelope Valley College
3041 West Ave K
Lancaster, CA 93536-5426
(661) 722-6300
http://www.avc.edu/

Bethany University
800 Bethany Dr
Scotts Valley, CA 95066-2898
(831) 438-3800
http://www.bethany.edu/

Cabrillo College (Aptos, CA)
6500 Soquel Dr
Aptos, CA 95003
(831) 479-6100
http://www.cabrillo.edu

California Polytechnic State University-San Luis Obispo
One Grand Ave
San Luis Obispo, CA 93407
(805) 756-1111
admissions.calpoly.edu/

California State Polytechnic University-Pomona
3801 W Temple Ave
Pomona, CA 91768
(909) 869-7659

California State University-Chico
First and Normal Sts
Chico, CA 95929-0150
(530) 898-6116
www.csuchico.edu/em/

California State University-Dominguez Hills
1000 E Victoria St
Carson, CA 90747-0005
(310) 243-3300

California State University-Fresno
5241 N Maple Ave
Fresno, CA 93740
(559) 278-4240

California State University-Long Beach
1250 Bellflower Blvd
Long Beach, CA 90840-0115
(562) 985-4111
https://www.csulb.edu/

California State University-Los Angeles
5151 State University Dr
Los Angeles, CA 90032
(323) 343-3000

California State University-Sacramento
6000 J St
Sacramento, CA 95819-2694
(916) 278-6011
https://www.csus.edu/apply/admissions//

California State University-San Bernardino
5500 University Pky
San Bernardino, CA 92407-2397
(909) 537-5000

Cerritos College
11110 Alondra Blvd
Norwalk, CA 90650-6298
(562) 860-2451
cms.cerritos.edu/

Chaffey College
5885 Haven Ave
Rancho Cucamonga, CA 91737-3002
(909) 987-1737
http://www.chaffey.edu/

Chapman University (Orange, CA)
One University Dr.
Orange, CA 92866
(714) 997-6815
http://www.chapman.edu

City College of San Francisco
50 Phelan Ave
San Francisco, CA 94112-1898
(415) 239-3000
https://www.ccsf.edu/about-ccsf

Claremont Graduate University
150 E Tenth St
Claremont, CA 91711-6160
(909) 621-8000
http://www.cgu.edu

College of the Canyons
26455 Rockwell Canyon Rd
Santa Clarita, CA 91355-1899
(661) 259-7800

College of the Sequoias
915 S Mooney Blvd
Visalia, CA 93277-2214
(559) 730-3700
http://www.cos.edu/

Cosumnes River College
8401 Center Parkway
Sacramento, CA 95823-5799
(916) 688-7344

Cypress College
9200 Valley View
Cypress, CA 90630-5897
(714) 484-7000
http://www.cypresscollege.edu

Dominican University
50 Acacia Ave
San Rafael,

CA

94901-2298
(415) 457-4440
http://www.dominican.edu/

El Camino Community College District
16007 Crenshaw Blvd
Torrance, CA 90506
(310) 532-3670

Fresno City College
1101 E. University Ave
Fresno, CA 93741
(559) 442-4600

Fresno Pacific University
1717 S Chestnut Ave
Fresno, CA 93702-4709
(559) 453-2000
http://www.fresno.edu/admissions/

Fullerton College
321 E Chapman Avenue
Fullerton, CA 92832-2095
(714) 992-7000
admissions.fullcoll.edu/

Gavilan College
5055 Santa Teresa Blvd
Gilroy, CA 95020
(408) 848-4800

Hartnell College
411 Central Avenue
Salinas, CA 93901
(831) 755-6700
http://www.hartnell.edu/

Holy Names University
3500 Mountain Blvd
Oakland, CA 94619-1699
(510) 436-1000
http://www.hnu.edu/

Hope International University
2500 E Nutwood Ave
Fullerton,

CA

92831-3199
(714) 879-3901

Humboldt State University
1 Harpst Street
Arcata, CA 95521-8299
(707) 826-3011

John F Kennedy University
100 Ellinwood Way
Pleasant Hill, CA 94523-4817
(925) 969-3300
http://www.jfku.edu

La Sierra University
4500 Riverwalk Parkway
Riverside, CA 92515-8247
(951) 785-2000
http://www.lasierra.edu/admissions

Lake Tahoe Community College
One College Drive
South Lake Tahoe, CA 96150
(530) 541-4660

Lancaster Beauty School
44646 N 10th St W
Lancaster, CA 93534
(661) 948-1672

Loma Linda University
Loma Linda, CA 92350
(909) 558-1000
http://www.llu.edu/

Los Angeles Mission College
13356 Eldridge Avenue
Sylmar, CA 91342-3245
(818) 364-7600
http://www.lamission.edu

Los Angeles Southwest College
1600 W Imperial Hwy.
Los Angeles, CA 90047-4899
(323) 241-5225
http://www.lasc.edu

Loyola Marymount University
One Lmu Drive
Los Angeles, CA 90045-2659
(310) 338-2700

Mills College
5000 MacArthur Blvd
Oakland, CA 94613
(510) 430-2255
http://www.mills.edu/

MiraCosta College
One Barnard Drive
Oceanside, CA 92056-3899
(760) 757-2121

Mission College
3000 Mission College Blvd
Santa Clara, CA 95054-1897
(408) 988-2200
http://www.missioncollege.org/

Monterey Institute of International Studies
460 Pierce Street
Monterey, CA 93940
(831) 647-4100
http://www.miis.edu/

Mt San Antonio College
1100 N Grand Ave
Walnut, CA 91789-1399
(909) 594-5611
http://www.mtsac.edu/pathways/

Mt. San Jacinto Community College District
1499 N State St
San Jacinto, CA 92583-2399
(951) 487-3002

National University
11255 North Torrey Pines Road
La Jolla,

CA

92037-1011
(800) 628-8648
http://www.nu.edu/Admissions.html

Notre Dame de Namur University
1500 Ralston Ave
Belmont, CA 94002-1908
(650) 508-3500
http://www.ndnu.edu/admissions/

Orange Coast College
2701 Fairview Road
Costa Mesa, CA 92628-5005
(714) 432-5072

Pacific Union College
One Angwin Ave
Angwin, CA 94508-9707
(707) 965-6313
http://www.puc.edu/enrollment

Pasadena City College
1570 E Colorado Blvd.
Pasadena, CA 91106-2003
(626) 585-7123
http://www.pasadena.edu/admissions/

 Point Loma Nazarene University
3900 Lomaland Dr
San Diego, CA 92106-2899
(619) 849-2200
http://www.pointloma.edu/admissions

Porterville College
100 E College Ave
Porterville, CA 93257
(559) 791-2200
http://www.portervillecollege.edu/

Sacramento City College
3835 Freeport Blvd
Sacramento, CA 95822-1386
(916) 558-2111

Saint Marys College of California
1928 Saint Marys Road
Moraga,

CA

94556
(925) 631-4000http://www.stmarys-ca.edu

San Diego City College
1313 Park Boulevard
San Diego, CA 92101-4787
(619) 388-3400
http://www.sdcity.edu/

San Diego State University
5500 Campanile Dr
San Diego,

CA

92182
(619) 594-5200
San Francisco State University
1600 Holloway Ave
San Francisco,

CA

94132
(415) 338-1111
San Joaquin Delta College
5151 Pacific Ave
Stockton,

CA

95207
(209) 954-5151
http://www.deltacollege.edu

Santa Ana College
1530 W. 17th Street
Santa Ana, CA 92706-3398
(714) 564-6000
http://www.sac.edu/

Shasta College
11555 Old Oregon Trail
Redding, CA 96003
(530) 242-7500
www3.shastacollege.edu

Simpson University
2211 College View Drive
Redding, CA 96003-8606
(530) 224-5600
http://www.simpsonu.edu/

Taft College
29 Emmons Park Drive
Taft, CA 93268
(661) 763-7700
http://www.taftcollege.edu/

The National Hispanic University
14271 Story Rd
San Jose, CA 95127-3823
(408) 254-6900
http://www.cs.utep.edu/

University of California-Davis
One Shields Avenue
Davis, CA 95616-8678
(530) 752-1011
http://www.ucdavis.edu/

University of California-Irvine

Irvine, CA 92697
(949) 824-5011

University of California-San Diego
9500 Gilman Dr
La Jolla, CA 92093
(858) 534-2230
http://www.ucsd.edu

University of Redlands
1200 E. Colton Ave
Redlands, CA 92373-0999
(909) 793-2121
http://www.redlands.edu/

University of San Francisco
2130 Fulton St
San Francisco, CA
94117-1080
(415) 422-5555
http://www.usfca.edu/

University of Southern California
University Park
Los Angeles, CA 90089
(213) 740-2311
http://www.usc.edu/

University of the Pacific
3601 Pacific Ave
Stockton, CA 95211-0197
(209) 946-2011
https://www.pacific.edu

West Hills College-Coalinga
300 Cherry Lane
Coalinga, CA 93210
(559) 934-2000
http://www.westhillscollege.com/

William Jessup University
333 Sunset Blvd.
Rocklin, CA 95765-3707
(916) 577-2200
http://www.jessup.edu/admission