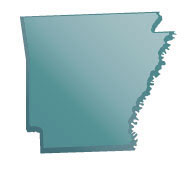 MSW in AR | Master of Social Work Degree Arkansas
The state of Arkansas located in the Southern US has a rich culture and unique history. Arkansas is also a state that has an exceptional amount of opportunity for the well-educated social worker. Whether you want to become a child welfare case manager in Little Rock, or a licensed social worker in Fort Smith you will want to make sure you have a competitive resume. Due to the economic downturn in 2008, many workers chose to return to schools like Arkansas State University and earn higher degrees such as the Master of Social Work. This in turn means that remain competitive in the modern workplace you will want to strongly consider earning your Master of Social Work (MSW) degree if you plan on a career in social work. While some positions may not strictly require a MSW such as being a Social Worker PRN in the infirmary at Catholic Health Initiatives in Little Rock, increasingly employers in cities like Little Rock have discovered they can be very selective and take only the most highly qualified candidates. With an MSW you can have a variety of careers such as being a Home Health Social Worker with Community Health Systems in El Dorado.
There are many reasons to consider getting your Master of Social Work degree (MSW) if you wish to work in Arkansas. For example if you live in Fayetteville and resonate with the idea of helping people with emotional problems you could work as a Licensed Social Worker through the Arkansas Department of Human Services. Some people feel drawn to help the elderly and disabled, considering a career in Springdale as an Aging and Disability Services Case manager. If you are looking for a career where you have frequent interactions with the public you may wish to consider being an Eligibility Worker in Conway or another town that appeals to you. With your Master of Social Work degree (MSW) you will be elevating your resume to become extremely desirable to employers in virtually any Human Services organizations and ensuring that you have job security and tremendous flexibility in whatever municipality in Arkansas you wish to work.

<!- mfunc feat_school ->
Featured Programs:
Sponsored School(s)
<!- /mfunc feat_school ->
Those who have completed their graduate studies and earned their MSW degree will then be able to apply for a number of licensure levels such as: Licensed Social Worker (LSW), Licensed Master Social Worker (LMSW) and the Licensed Certified Social Worker (LCSW). You can find out specifics on state requirements for licensure in our article
Arkansas Social Work Licensure
. You can also learn about state licensure laws on the Arkansas
Social Work Licensing Board
.
Finding the Right School for MSW in Arkansas

The importance of earning your MSW in Arkansas is hard to overstate due to the tight Social Work job market in cities like Jonesboro. Keep in mind, that the school and program you graduate from such as the Arkansas State University Social Work program is very important, where you earn your degree and the degree concentration is very important. While many elements of MSW programs are universal, there are many MSW programs that are tailor made to create very specific employment outcomes. For instance, some programs were created in order to help give students the tools to become a Licensed Clinical Social Worker such as the Advanced Direct Practice (ADP): Clinical Concentration at the University of Little Rock's School of Social Work. If you are interested in becoming a Licensed Clinical Social Worker you may want to check out the state board requirements which you can find here: The ADP program at University of Little Rock may not be as helpful to you if you wish to become a school social worker. Therefore it is important to carefully evaluate different schools and programs through the lens of your final career goals.
Career Options with a MSW

With and MSW you will find that a vast field of potential jobs in social work and human services become available such as working as a Renal Social Worker at Miller County Dialysis as part of DaVita organization in Texarkana. Taking the time to research our jobs description section can really help you to understand some of the career options available to you once you have an MSW. Here at humanservicesedu.org we have built a resource that can help you research this exact question. Below you will find a fairly short list of some of the many positions you will qualified for with an MSW. For more in-depth research consult our section on job descriptions:
Aging and Disability Services Case manager
Licensed Clinical Social Work
Eligibility Worker
Social Service Screener
Child Welfare Case Manager
Social and Community Service Manager
Marriage and Family Therapist
School Social Worker
Social Work Administrator
Social Service Permanency Worker
MSW Programs in Arkansas
Finding the Right Program for You

As you evaluate potential programs you will want to zero in on several key elements in order to help you make an informed opinion. Perhaps one of the first decisions you will want to make in order to narrow the field is whether you feel more comfortable with an online program (See more detail below) or a traditional physical campus such as the University of Little Rock (pop. 709,901). If you happen to feel drawn to attend school at a physical campus, then you will be able to quickly reduce your selection to those schools that are located near areas you wish to live in such as Arkansas State University in Jonesboro (pop. 121,000). Once you have made a decision on whether you prefer an online or traditional campus, you can start evaluating some of the aspects of schools and programs you are considering:
Program accreditation (CSWE etc.)
The curriculum
Admissions requirements
Program prestige
The financial costs of the program
The single most important element to consider when you are examining various different programs is the course curriculum. It is imperative that you find a program that has a curriculum that very closely matches your desired employment outcome. If you are uncertain as to your career goals you will definitely want to find a more generalized curriculum such as the one offered at Arkansas State University. If you know what career you wish to hold, you will want to find a curriculum that emphasizes your occupation or at least is a more general curriculum. As some MSW programs have been tailor made for certain careers you will want to make sure you know the curriculum before you begin school.
If becoming a licensed clinical social worker in Arkansas is your career goal, then you will want to find a school and program that has been accredited by the Council on Social Work Education (CSWE). In Arkansas this includes University of Little Rock and Arkansas State University.
You will of course need to meet any admissions requirements and also have a financial situation that meshes with the costs of any program you are considering. For example Arkansas State University has a resident tuition of $6,934 for residents for Fall and Spring terms 2013 and non-residents add $8,544 additional to resident costs. There are also fees, books, room and board to consider. These fees should be put in context of your expected earnings after graduation which the median yearly pay in Arkansas for a Social Worker is $43,520 according to the BLS.
A final consideration to weigh if you are down to a few similar candidates is how prestigious the program or school is in social work circles. Some programs are held in very high regard and may net you a better position or salary.
Online Programs in Arkansas

There are significant differences between online and physical campuses that you will want to evaluate before making your final decision. For some, financial considerations are of paramount importance and this will make online programs more attractive as they are usually less expensive when compared to their traditional campus peers. One of the qualities that make online programs particularly appealing for some students is the much greater flexibility when compared to traditional schools. This flexibility can be seen in class times and schedules and also the rate at which one completes their program. Often, online programs are very modular and allow the student to have a much freer hand in customizing their own education. This can be tremendously valuable to many "non-traditional" adults who are returning to education after an extended break, students such as: students who are working full time for financial reasons, busy parents or others for whom flexibility is critical. A final advantage to consider is that online courses can be taken from the comfort of one's home or office.
Arkansas Colleges with MSW Prerequisite and Preparation Degree Programs
Arkansas Northeastern College
2501 S Division
Blytheville,Arkansas 72316-1109
http://www.anc.edu

Arkansas State University-Beebe
1000 Iowa Street
Beebe, Arkansas 72012-1000
(501) 882-3600
www.asub.edu

Arkansas State University-Main Campus 2105 E. Aggie Road
State University, Arkansas 72467
(870) 972-2100
admissions.astate.edu/

Arkansas Tech University
Administration Bldg 200; 1509 N Boulder Ave
Russellville,Arkansas 72801-2222
(479) 968-0389admissions.atu.edu

Cossatot Community College of the University of Arkansas
De Queen, Arkansas 71832
(870) 584-4471
http://www.cccua.edu

East Arkansas Community College
1700 Newcastle Rd
Forrest City, Arkansas 72335
www.eacc.edu/

Harding University
915 E. Market Ave.
Searcy, Arkansas 72143
(501) 279-4000
www.harding.edu

Henderson State University
1100 Henderson Street
Arkadelphia, Arkansas 71999-0001
(870) 230-5000
www.hsu.edu/

John Brown University
2000 W University St
Siloam Springs, Arkansas 72761
(479) 524-9500
www.jbu.edu

Mid-South Community College
2000 W. Broadway
West Memphis, Arkansas 72301-3829
http://www.asumidsouth.edu/

National Park Community College
101 College Dr
Hot Springs, Arkansas 71913
(501) 760-4222
www.np.edu/

North Arkansas College
1515 Pioneer Dr
Harrison, Arkansas 72601-5508
(870) 743-3000

Ouachita Baptist University
410 Ouachita St
Arkadelphia, Arkansas 71998-0001
www.obu.edu/

Ouachita Technical College
One College Cir
Malvern, Arkansas 72104-0816
www.coto.edu/

Ozarka College
218 College Dr
Melbourne, Arkansas 72556-0010
www.ozarka.edu/

Pulaski Technical College
3000 W Scenic Dr
North Little Rock, Arkansas 72118-3347
https://uaptc.edu

University of Arkansas Rich Mountain Community College
1100 College Dr
Mena, Arkansas 71953
https://www.uarichmountain.edu

South Arkansas Community College
300 S West Ave
El Dorado, Arkansas 71731-7010
(870) 862-8131
www.southark.edu

Southeast Arkansas College
1900 Hazel
Pine Bluff, Arkansas 71603
(870) 543-5900
www.seark.edu

Southern Arkansas University Main Campus
100 E. University
Magnolia, Arkansas 71753
(870) 235-4000
www.saumag.edu

Southern Arkansas University Tech
100 Carr Road
Camden, Arkansas 71701-1906
http://www.sautech.edu

University of Arkansas Community College-Batesville
2005 White Drive
Batesville, Arkansas 72503-3350
http://www.uaccb.edu

University of Arkansas Community College-Hope
2500 S Main
Hope, Arkansas 71802-0140
http://www.uacch.edu

University of Arkansas Community College-Morrilton
1537 University Blvd.
Morrilton, Arkansas 72110
(501) 977-2000
www.uaccm.edu/

University of Arkansas Main Campus
Administration Bldg 425
Fayetteville, Arkansas 72701
(479) 575-2000
admissions.uark.edu/

University of Arkansas at Little Rock
2801 S University Ave
Little Rock, Arkansas 72204
(501) 569-3000
www.ualr.edu/

University of Arkansas at Monticello
Highway 425 South
Monticello, Arkansas 71656
(870) 367-6811
www.uamont.edu

University of Arkansas at Pine Bluff
1200 N University Mail Slot 4789
Pine Bluff, Arkansas 71601
(870) 575-8000

University of Arkansas-Fort Smith
5210 Grand Ave
Fort Smith, Arkansas 72913-3649
(479) 788-7000
www.uafs.edu/

University of Central Arkansas
201 Donaghey Ave
Conway, Arkansas 72035-0001
(501) 450-5000
http://uca.edu/

University of the Ozarks
415 N College Ave
Clarksville, Arkansas 72830
(479) 979-1000
https://ozarks.edu/admissions-aid/

Velvatex College of Beauty Culture
1520 Martin Luther King Dr
Little Rock, Arkansas 72202-5452
(501) 372-9678
www.velvatexcollege.com

Williams Baptist College
60 W Fulbright Avenue
Walnut Ridge, Arkansas 72476
(870) 886-6741
https://williamsbu.edu/